Commencement visitors: check out 'The Rose at Brandeis' while you're on campus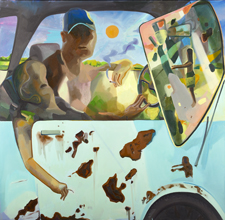 "The Rose at Brandeis: Works from the Collection"
Curated by Adelina Jedrzejczak and Roy Dawes
Oct. 28, 2009 – June 20, 2010
The Rose Art Museum
Brandeis University
The Rose Art Museum will be open extended hours on the days leading up to commencement, so that graduating students and their families can view the museum's current show, "The Rose At Brandeis: Works from the Collection." Visitors can check out the exhibition: noon-5 p.m. on Thursday, May 20; 10:30 a.m.-5 p.m. on Friday, May 21; and noon-5 p.m. on Saturday, May 22. Please note that the museum will be closed on Sunday, May 23, for commencement.
The exhibition, featuring the museum's renowned collection, which includes modern and contemporary masterworks by some of the 20th century's most revered artists, was recently extended through June 20.
The wide-ranging show presents the breadth of the collection by including pieces from dozens of artists who represent different historical periods, from Willem de Kooning, to Jasper Johns, Roy Lichtenstein, Morris Louis, Andy Warhol, Robert Motherwell, Helen Frankenthaler, Max Weber, Cindy Sherman, Stuart Davis, Larry Rivers, Philip Guston, Frank Stella, Milton Avery, Hans Hoffman, Louise Nevelson and Elsworth Kelley, among others.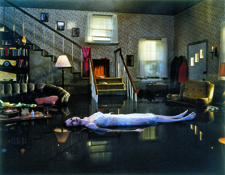 The exhibition also explores the depth of the Rose's holdings by focusing on groupings of artworks by several artists, to expose both artistic development and the process of collecting.
"The length of the exhibition, running from October 2009 through June 20, 2010, allows students and the public unprecedented access to some of the key artworks in the collection," said show co-curator and Director of Museum Operations Roy Dawes. "It allows museum visitors time to properly see, contemplate, study, revisit and gain perspective on this stupendous collection."
"The Rose at Brandeis" coincides with the October 2009 publication of the first comprehensive catalogue of the museum's collection. An effort that had been in the works for several years, "The Rose Art Museum at Brandeis" (Abrams) includes commentary from current and former Rose staff, and Brandeis faculty members. The catalogue documents a collection that represents major cultural movements of the past five decades, with a particular strength in American art of the 1960s and '70s.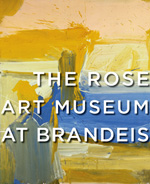 The catalogue and exhibition provide a look inside the Rose's extensive collection as the museum approaches its 50th anniversary in 2011.
For more information on "The Rose: Works from the Collection," or the museum, visit the Rose Web site.
Images:
(Top)
Dana Schutz
"How We Would Drive," 2007
oil on canvas
Purchased with funds from the Rose Purchase Fund Endowment and funds from the Rose Museum Board of Overseers. Image courtesy of Zach Feuer Gallery, New York
2007.9
(Middle)
Gregory Crewdson
Untitled, 2001
laser c-print
Rose Purchase Fund
© Gregory Crewdson, Image courtesy of the artist and Luhring Augustine, New York
2001.9
(Bottom)
"The Rose Art Museum at Brandeis" cover
Return to the BrandeisNOW homepage