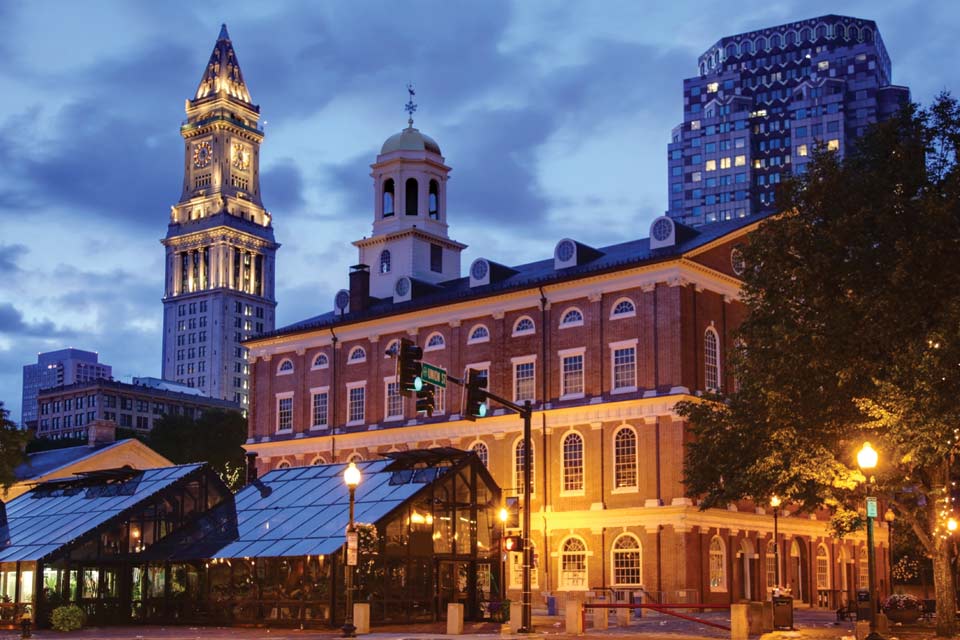 Brandeis University, in Waltham, Massachusetts, is located in what can be described as the perfect location: just far enough from the epicenter of Boston, but close enough that you can immerse yourself in the city's rich culture, vitality, and nightlife. Located nine miles west of downtown Boston, the city of Waltham is alive with history and international flavor. 
With an extraordinary concentration of institutions of higher learning within miles of our campus, it's no wonder that GSAS students feel surrounded by academia. You will have access to countless resources at Brandeis and beyond through classroom interaction, libraries, museums, and artistic events. Our membership in the Boston consortium allows you to take courses at Tufts University, Boston University, and Boston College, thus enhancing your Brandeis experience.
Boston: A Small Town in a Big City
Considered one of the best walking cities in America, you will find Boston to be easily accessible and inviting, from the Public Garden to the Charlestown Navy Yard, Newbury Street to the South End, and Fenway Park to the Citi Performing Arts Center. An MBTA commuter rail stop abuts the Brandeis campus, connecting you to the most historic subway and trolley car network in the country; in fact, most students find that a car is not a necessary amenity. Boston combines European-style architecture with the dynamism and energy of an American center of technology, business, and academia.
Life Off Campus: Waltham and Beyond
The majority of students in the Graduate School of Arts and Sciences live in either the neighborhoods surrounding campus in Waltham or in the Porter Square area of Cambridge and Somerville. These areas have large student populations and many local services and restaurants. They are also easily accessible to Brandeis by public transportation.
The historic city of Waltham offers something for everyone through the wide variety of restaurants, shops, and theaters. Downtown Waltham is just a 20-minute walk from campus or a quick trip on the university shuttle. The Main Street–Moody Street area is known for its ethnic eateries, antique shops and boutiques, and is a short walk to the Embassy Cinema, a six-screen theatre featuring a mix of independent film, foreign-language cinema, and current Hollywood feature films.