Global Studies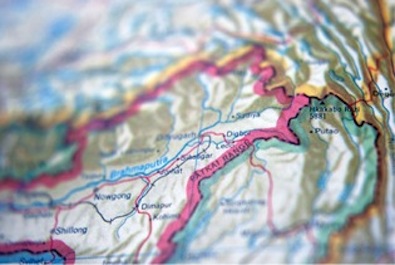 About the Program
Brandeis University's Master of Arts in Global Studies offers advanced study of the processes of globalization, including relevant, globally-shared issues such as health care, the environment, human rights, and communications (whereas an international relations program would study exchanges between nations, multi-/bilateral agreements, and diplomacy). The interconnectedness of today's world demands that students are well-educated in worldwide issues and possess both an understanding of global relationships and a desire to be involved in global solutions—enabling them to be better suited for jobs in the international marketplace.  
 Program Highlights:
A dynamic, interdisciplinary one-year program that provides a broad perspective on global institutions, critical issues, and the complex ways that globalization affects specific regions and countries.
Receive intensive training in research, analysis, and writing, as well as a solid foundation in the theories and issues of globalization, increased cultural awareness, and augmented awareness of global agents.
Develop skills and expertise that are valuable in the public or private sectors in a broad range of professions deeply impacted by globalization, such as non-profits, NGOs (non-government organizations), and international service agencies.
Valuable for students who seek a solid basis and strong credentials for advanced training in a relevant social science or humanities field, such as anthropology, history, politics, and sociology.
The program involves a minimum of one academic year in which students complete seven semester-long courses and a master's thesis, which counts as one course. The curriculum includes three required and foundational courses and two electives in an area of concentration and two additional electives.  In consultation with the director, each student develops an area of concentration:
Civil Society and Human Rights
Communications and Media
Culture and Globalization
Global and Regional Governance
Global Environment
Global Health
Immigration
Social Justice and Gender
Faculty
We encourage you to explore one of the department's greatest assets through our faculty pages. Learn more about the people who will help guide you along your graduate school path here.
Courses and Completion Requirements
For the most updated course listing, course descriptions, and degree requirements, please click here.
How to Apply
Application Deadlines:
Fall semester (starts in late August): rolling until the class is filled; application review begins January 15

Admission Requirements:
To apply for the M.A. program, you need to submit:
An application to the graduate school, which can be electronically submitted here.
An application fee (please click here for instructions)
Official transcripts from all universities and colleges attended; applicants must provide a final transcript indicating successful completion of an undergraduate degree program before registration
Two letters of recommendation, which the admissions committee prefers to be submitted online (please click here for more information).
A curriculum vitae (CV) or resumé
A statement of purpose indicating your reasons for undertaking graduate study and your qualifications for the academic program. The statement of purpose should clearly describe your interest in Global Studies, especially the subfield and issues that will constitute the focus of your coursework and research. You should also discuss your plans for a professional or academic career and how the program in Global Studies can help you achieve these goals.

Written work

: Please submit a sample of critical writing not to exceed 35 pages; the 35-page maximum may consist of a single paper or two shorter essays of approximately equal length.
Graduate Record Exam (GRE) required. Our ETS institution code is 3092. 
International students:  For additional requirements for international applicants (non-U.S. citizens or non-permanent residents), minimum TOEFL and IELTS scores, and important information regarding visas, please click here.

Foreign Language Requirement: All Global Studies students must have advanced training in a foreign language (defined as at least one level beyond the graduation requirement at Brandeis). In cases where students lack sufficient language training, they can satisfy this requirement by an intensive summer course (either the semester before or after the residence year), by taking the corresponding course at Brandeis (as an additional course), or by private study and a qualifying language examination at the end of the second semester.
For a more comprehensive description of application requirements, please click here.
Financial Aid and Scholarships
Generous scholarships and financial aid are available; for more information, please click here.
Careers and Alumni
In the Global Studies graduate program, you will become a marketable global thinker with extensive research and writing skills. Alumni may focus on anything from economic development to global health to higher education. Potential career paths include working as an advocacy coordinator, market researcher, news analyst, and public interest advocate. Opportunities for a Global Studies graduate can be found within the US or abroad. Additionally, alumni interested in pursuing a doctoral program in a related area will be able to acquire extra qualifications with a master's degree. More information is available on our Global Studies Career Guide (PDF).