University is currently serving as Presidential Management Fellows testing site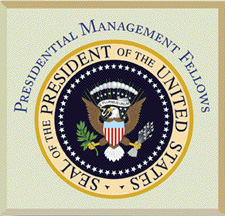 WALTHAM, Mass.— In January 2010, the Hiatt Career Center at Brandeis University will host the Northeast regional Presidential Management Fellows (PMF) testing for the U.S. Office of Personnel Management (OPM). Hiatt will serve as the only Boston-area higher education site, and as one of ten sites nationwide, where PMF testing will be administered.

This rigorous leadership opportunity recruits top graduate students for a two-year developmental fellowship at various federal agencies. Fellows receive two-year paid fellowships, competitive pay and benefits, 80 hours of training each year, and accelerated promotion potential within the federal government. Last year, two graduates of The Heller School for Policy and Management were selected for this prestigious award, and 16 Heller students have been nominated for the program this year.

"We are thrilled that Brandeis was asked to host the PMF testing," said Caroline O'Shea, assistant director of employer relations at the Hiatt Career Center. "This opportunity arose because of the university's participation in the Partnership for Public Services' "Call to Serve" initiative, which aims to re-establish links between hiring federal agencies and the country's colleges and universities."

Brandeis and the Hiatt Center have collaborated with the Partnership for Public Service and the Federal government on other occasions as well; in August 2009, Hiatt was selected as one of six sites to host the northeast regional Federal Advisors Training, and the center hosted a Government Careers Forum and Networking Event in October.

The PMF testing will take place at the university throughout January.

For more information on the PMF testing, contact Caroline O'Shea at 781-736-3621 or oshea@brandeis.edu.

About the Hiatt Career Center
The Hiatt Career Center at Brandeis University prepares students and alumni to develop the skills to transform their unique backgrounds, liberal arts education and experiential learning into meaningful professional futures and relationships. For more information, visit the Hiatt Center's Web Site.
Return to the BrandeisNOW homepage