Helpful Links



At-A-Glance
English
Ph.D.

Full-time
Deadline:  January 5

M.A.

Full-time or part-time
2 or 3 semesters (based on full-time enrollment)
Deadline:  February 1
Generous scholarships and financial aid are available
Director of Graduate Study

Stories from the English Department

---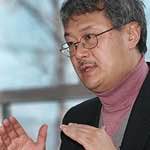 Ha Jin On Patriotism, Exile and 'A Map Of Betrayal'
English Careers
Read more about careers in English
Graduate Programs in English
About the Program
Brandeis University's graduate programs in English offer training in the interpretation and evaluation of literary texts in their historical and cultural contexts.
By pursuing an M.A. in English, you will sharpen your analytical skills, develop an advanced writing style, and improve your close-reading ability. Our program prepares students for high-level careers in teaching, law, business, publishing, writing, and administration. Teachers with master's degrees often earn higher salaries than those with only bachelor's degrees. In Massachusetts, earning an M.A. is one of the requirements for moving from an initial license to a professional license. The M.A. also serves as excellent preparation for a Ph.D. program.
The Ph.D. program in English emphasizes individual scholarship, offers training in research, teaching methods, and other professional development skills, and encourages graduate student innovation and initiative. Our doctoral students serve as teaching assistants and direct their own writing courses, participate regularly at scholarly conferences, and have the opportunity to work closely with our distinguished faculty.
The English department offers a Joint Master of Arts program in Women's, Gender, and Sexuality Studies that integrates the study of women's experiences and gender roles with the English course of study. This joint program may be a terminal degree or may be earned as part of the Ph.D. program. The joint M.A. is for full-time students only. 
Students who wish to teach at the middle- and high-school levels may also be interested in the Master of Arts in Teaching offered through the Education Department. 
Faculty
We encourage you to explore one of the department's greatest assets through our faculty pages.
Courses and Degree Requirements
For the most updated course listing, course descriptions, and degree requirements, please visit the Registrar.
How to Apply
Application Deadlines:
Ph.D.: January 5
M.A. (full-time and part-time), including the Joint M.A. with Women's, Gender, and Sexuality Studies: February 1
Admission Requirements:
To apply for all programs, you need to submit:
An application fee (please click here for more information);
Transcripts from all universities and colleges attended must be uploaded to your application; do not mail official transcripts to our office. For more information, visit Frequently Asked Questions;
Two letters of recommendation, submitted electronically;
A curriculum vitae (CV) or resumé;
A statement of purpose in essay form, indicating your reasons for undertaking graduate study. In addition, please describe your qualifications for the academic program and your objectives in undertaking this program. Applicants to the doctoral program should outline their research interests. Applicants to the master's program should discuss their plans for their academic and professional career and how the degree will help them attain their goals.
A critical writing sample not exceeding 35 pages; the 35-page maximum may consist of a single critical essay or two shorter essays of approximately equal length.
Graduate Record Exam (GRE): Ph.D.: GRE general test required; GRE subject test is also required. Master's programs: GRE general test required. The subject test is recommended, but not required. Our GRE institution code is 3092 (please note: this institution code only applies to GRE scores).
International applicants:  For additional requirements for international applicants (non-U.S. citizens or non-permanent residents), minimum TOEFL, IELTS, or PTE scores, and important information regarding visas, please click here. If you are submitting TOEFL scores, please note that our TOEFL institution code is 3261.
 For a more comprehensive description of application requirements, please visit Frequently Asked Questions.
Financial Aid and Scholarships
Generous scholarships and financial aid are available; for more information please visit Financial Aid.
Careers and Alumni
Students and alumni can work closely with Career Services for an array of resources, including CV/resume help, job search, and networking. Read more about careers in English