Art + Tech: A Citywide Collaboration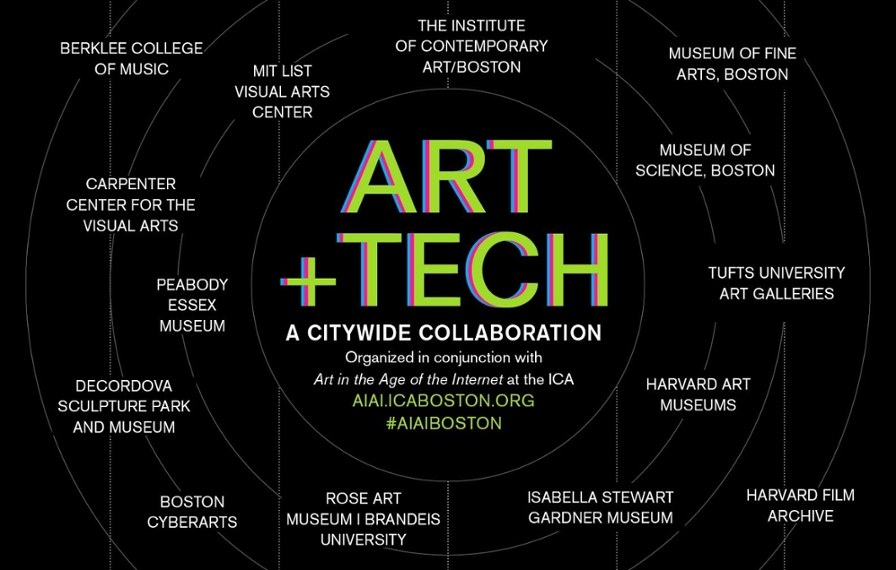 This winter, cultural organizations throughout Greater Boston are partnering to present an ambitious, region-wide exploration of art and technology, announced Jill Medvedow, Ellen Matilda Poss Director of the Institute of Contemporary Art/Boston (ICA). Aligned with the ICA's sweeping exhibition Art in the Age of the Internet, 1989 to Today opening February 7, this extraordinary collaboration will offer the public concurrent exhibitions, performances, screenings, and programs at area cultural organizations, all exploring the relationship between art and technology.
The Rose presents an exhibition focusing on the unconventional publication Blueprint for Counter Education, a boxed set of posters and texts that introduced the tools for a radical pedagogical model. Its open-ended charts and diagrams mapped a world of ideas, from the avant-garde to the postmodern, in a form that presaged the internet, allowing readers to chart a course of thinking and discovery that anticipated the prevalence of search engines, social media, and the quick connection of the hyperlink.
This exhibition is organized by Caitlin Julia Rubin, Assistant Curator, and will be on view March 2 through July 8, 2018.
Partner organizations include Berklee College of Music, Boston Cyberarts, Carpenter Center for the Visual Arts at Harvard University, deCordova Sculpture Park and Museum, Harvard Art Museums, Harvard Film Archive, Isabella Stewart Gardner Museum, MIT List Visual Arts Center, Museum of Fine Arts, Boston, Museum of Science, Peabody Essex Museum, Rose Art Museum at Brandeis University, and Tufts University Art Galleries.
More information about partner organizations and events can be found at aiai.icaboston.org.