Visit the Rose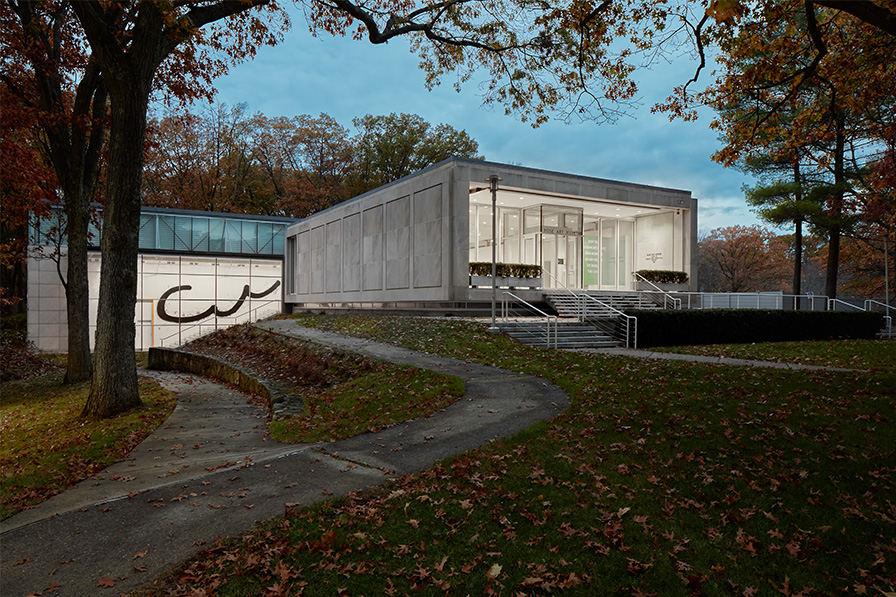 The Rose Art Museum is located on the campus of Brandeis University in Waltham, Massachusetts.
Get driving and public transit directions to Brandeis.
On-Campus Directions
When you enter campus through the main entrance, take a left.
You will pass the Admissions Center and the round Spingold Theater Center, both on your left.
The Rose Art Museum will be on your left, with Chris Burden's Light of Reason gracing the front lawn. See the Rose on the university's interactive map.
Parking at the Rose
All visitors to the Rose should stop at the main gate at the front entrance of the university to obtain a vehicle parking pass. The main gate office is open until 2 p.m. on weekdays. If you are visiting after 2 p.m. or on a weekend, museum staff will provide parking passes.
Visitors may park in the front loop of the museum or in the adjacent Hassenfeld parking lot. Visit the Public Safety website for more information on parking.
Wheelchair Accessibility
The Rose Art Museum is wheelchair accessible. The wheelchair accessible entrance is located to the right of the main entrance. We are happy to accommodate any special needs our guests have. Simply ask any museum employee, or contact Visitor Services Manager Robert Chester in advance of your visit.