Visit the Rose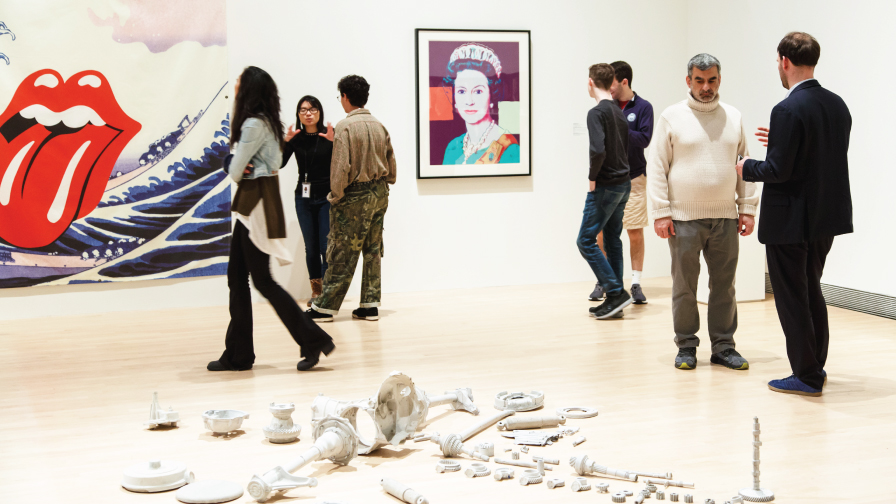 The Rose is committed to maintaining a respectful, safe, and inclusive museum experience for all our visitors. To ensure your safety and the safety of others, please review our visitor guidelines.
Is this your first time visiting the Rose? Visit our Frequently Asked Questions page and/or our Accessibility page to know before you go. 

Enhance your museum experience with the new Rose Art Museum App. Download the app for free in the Apple App Store or use the web version on your device's internet browser.
BOOK YOUR TICKET NOW
Directions to the Rose
Parking at the Rose
Expand All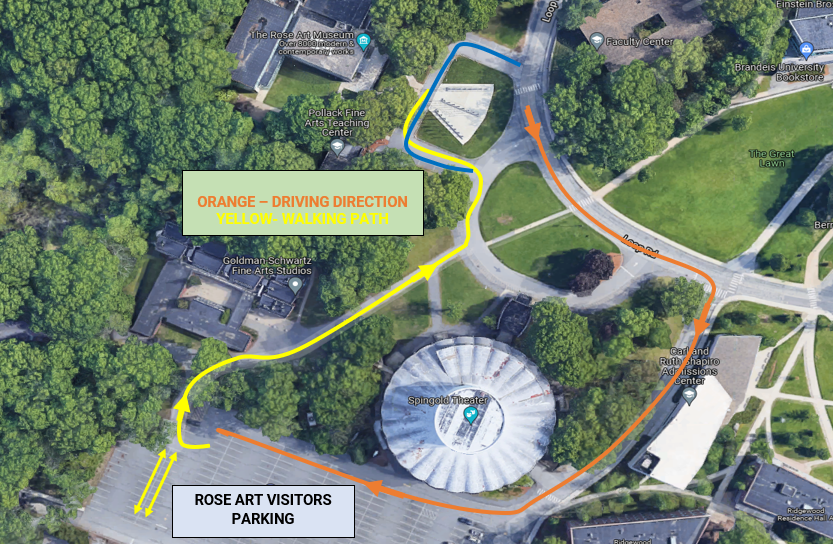 The Rose Art Museum offers free parking to all its visitors.
Visitors can find parking in the Rose circle at the front of the museum. If the Rose circle is full, visitors must obtain a parking pass from the museum's front desk. Visitors can then park in the Theatre Parking Lot behind the Spingold Theater Center. 
Please visit
Brandeis Public Safety
 for more parking information or consult the
university's interactive map
.