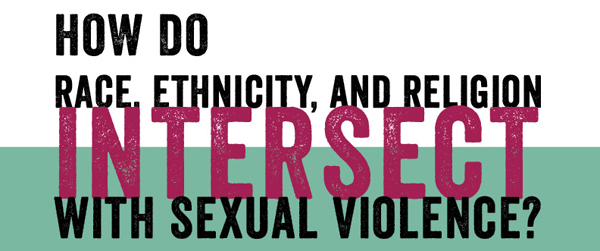 Thank you to all who joined us on Friday, Nov. 3, 2017. Please find video excerpts of the program below, and at the bottom of this page, a recording of the full event. 
How Do Race, Ethnicity,
and Religion Intersect
with Sexual Violence?
In the U.S., sexual violence is racially charged. Such violence occurs in all communities, but differently in each. By learning about those differences and by working to create the conditions in which all victims/survivors know that reporting will result in justice, we can reduce sexual harassment and violence.
Black and Native communities have experienced especially high levels of sexual violence since colonization began and slavery was legal. Today, Black and Native survivors rarely obtain justice under the law. Tribal authorities do not even have the right to arrest non-Natives who rape tribal members on their own reservation. The best strategies and solutions to this inequity will come from survivors from within each community.
Religion can provide deep healing to survivors. In some traditions, however, religious interpretations can hinder survivors from seeing themselves as victims of a crime rather than as transgressors of religious modesty and sexual purity.
Program panelists were Angela Frederick Amar, Sarah Deer, and Bernadette Brooten.
Video Excerpts 
Lisa Lynch:
Welcome and Introduction
ChaeRan Freeze: 
Welcome and Introduction
Bernadette Brooten: 
Introduction
Sarah Deer: 
Injustice in Indian Country, Native Women and Violent Crime
Elizabeth Olson for Angela Frederick Amar: 
Summary of Relevant Research
Bernadette Brooten: 
How Religion Can Help or Hinder Survivors of Sexual Violence
Panel Discussion
Questions & Answers
Program 
Welcome
Lisa Lynch
Provost and Maurice B. Hexter Professor
of Social and Economic Policy
Brandeis University
Moderator
ChaeRan Freeze
Professor of Near Eastern and Judaic Studies
and Women's, Gender, and Sexuality Studies
Brandeis University
Presenters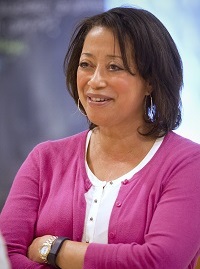 Angela Fredrick Amar is a professor at the Nell Hodgson Woodruff School of Nursing of Emory University and member of the National Black Nurses Association. Sexual and other intimate partner violence are central to Amar's research, in which, among other theories, she applies the Theory of Planned Behavior to understand African American college women's patterns of help seeking. She has also published or presented on Muslim and Chinese women who experience sexual violence, and she incorporates race, ethnicity, and religion into her research and training programs on bystander intervention, on hindrances to reporting, on peer influences and the role of families, and on the role of nurses in preventing and responding to such violence. As a professor of nursing, she brings a perspective all too often missing from discussions of sexual violence on college campuses. Amar will speak on culturally informed bystander intervention.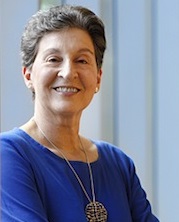 Bernadette Brooten, Kraft-Hiatt Professor of Christian Studies, scholar of religion, and founding director of the Feminist Sexual Ethics Project, will draw upon the research within that project on Judaism, Christianity, and Islam in relation to the history of slavery and on the differing challenges faced by survivors of sexual violence in various ethnic and racial groups. Brooten serves as a member of the Brandeis Task Force on Sexual Assault and is undertaking research on "Hindrances to Black Women's Reporting of Racial Harassment/Violence and Sexual Harassment/Violence." Brooten will speak about facing up to specific histories and about religious traditions.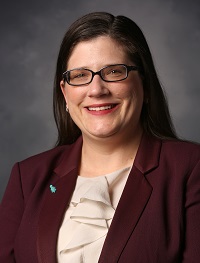 Sarah Deer (Muscogee [Creek] Nation), a MacArthur Fellow in 2014, has worked to end violence against women for more than 25 years. Her scholarship focuses on the intersection of federal Indian law and victims' rights. Prof. Deer is co-author of four textbooks on tribal law. Her latest book is "The Beginning and End of Rape: Confronting Sexual Violence in Native America," which has received several awards. Her work on violence against Native women has received national recognition from the American Bar Association and the Department of Justice. She currently teaches at the University of Kansas. Professor Deer is also the Chief Justice for the Prairie Island Indian Community Court of Appeals.
FREE and OPEN TO THE PUBLIC
This event is sponsored by the MacArthur Foundation and the Brandeis Provost's Diversity Fund. 
It is co-sponsored by the Boston Area Rape Crisis Center, the Massachusetts Center for Native American Awareness, and these Brandeis University departments and programs: Brandeis African and Afro-American Studies; Counseling Center; Health Center; Department of Public Safety; Health, Science, Society and Policy; Intercultural Center; Near Eastern and Judaic Studies; Peace, Conflict, and Co-existence Studies; Pre-Health Advising; Religious and Spiritual Life; and Women's, Gender, and Sexuality Studies.
DATE: Friday, November 3, 2017
TIME: 12:00–2:00 pm with a reception following
LOCATION: Rapaporte Treasure Hall, Goldfarb Library
Brandeis University
Waltham, MA 02454
Video Recording
of Full Event