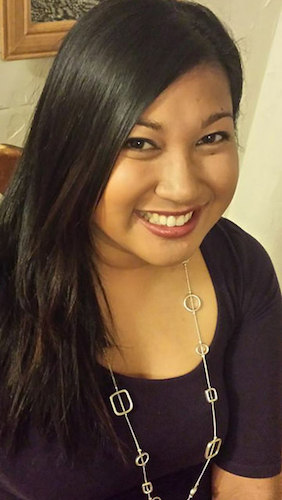 Pia Achterberg, a Boston native, graduated with a bachelor's degree in economics from Boston College before working in banking at State Street and at Brown Brothers Harriman in the mid-2000s. She was looking for a global graduate program that would implement her quantitative skills in a new way when she arrived at Brandeis International Business School in 2008. Since then, she's worked in retail, digital marketing, real estate and finance and has held senior analyst and associate positions for Tiffany & Co., Clarks Americas and the Rhode Island Commerce Corporation.
You were very active at Brandeis. What led you to become so involved?
Clubs are an incredible platform for accomplishing a lot and also for finding like-minded individuals outside the classroom. The people I got to know weren't necessarily in my year, but the common ground we found was the basis for some of my most important friendships. Graduate school is a unique time – when else in your life can you stop and do something new? These are two years that you've isolated to professional development. Don't devote it all to the classroom. Get your money's worth! Learn about yourself and the reality you want to create for yourself.
Did faculty or staff impact your time at Brandeis?
Brad Morrison's Business Dynamics class really pushed me. I loved that he created a class that was really interesting. Sometimes "interesting" won't get you an A, but it will make you think. Then there's Marcia Katz – she's such a great voice of reason. The fact that I can call her on a whim this long after graduating is a testament to her capabilities. There aren't a lot of people you can feel comfortable with in that way. There's a trust there that I really admire.
How can students make the most of their education?
Try different things and try to see yourself in a different manner. Maybe you're not a numbers person or not a marketing person, but that doesn't matter—the skills you work on don't have to be your core competencies. As a businessperson in today's environment, I would advise students to focus on their weaknesses and make them their strengths. You're always naturally inclined to something, but having an open mind and trying something new is the way to find the right opportunity.
You've focused a lot on leadership. Have you faced challenges as a woman in business trying to make her mark?
I've worked with men in nearly every environment from startups to government to banking to real estate. These industries tend to be male dominated, but in recent years there has been a shift. A growing number of women are rising to the top. I've been lucky to ally with some of these powerful women, to mentor under them or to even speak with them. There are many old men's clubs, but finding pockets of women that want to help other women is critical.
That being said, what advice do you have for today's female students?
I don't accept that my race or gender is a hurdle. Those are my strengths—they are my ability to see things a different way, my ability to be empathetic to people who are different or who might not be heard. You have to learn how to work with people regardless if they like you. I fight with logic and with work. If you demand a certain level of respect and put yourself in situations where you are the only person that looks like you—for a reason—you position yourself to be the one others need because you are different.