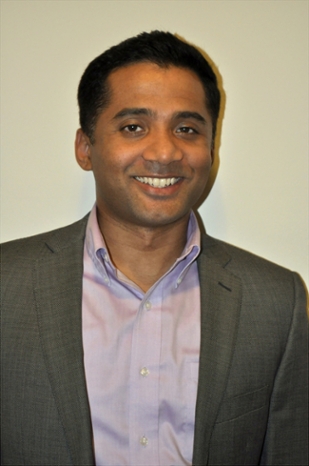 Why did you decide to seek an MBA?
I had a successful career in software development, but after several years, I wanted a faster-paced environment — one that was people-centric and that would help me see the world from a broader perspective. I wanted to understand the planning and strategy that goes into a business and to be part of the overall decision-making process. I also wanted a chance to refocus and reinvent myself.
What were the best things about attending Brandeis International Business School?
Learning from the students around me was critical. Surrounded by people at Brandeis with a variety of professional and life experiences, I was challenged, motivated and inspired on a daily basis. The network of friends and colleagues I now have, even many years after graduation, is a testament to the excellent program and inclusive culture at Brandeis IBS.
What lessons do you carry with you from your time at Brandeis?
It's essential to be able to adapt in order to be an effective leader. Working on team projects and events with classmates from multicultural backgrounds helped me to think globally and to develop the ability to adapt resourcefully. It helped me become more productive while working with both internal team members and external clients.
How do you define success?
It's about being able to accomplish small wins on a regular basis and to celebrate the progress. There's something powerful about visibly seeing progress toward our goal. When you start small and build momentum, you can use that to work toward the next win, and the one after that, and so on until there is a significant breakthrough. As a bonus, the act of positively reinforcing your own success allows you to reap more enjoyment and satisfaction out of the process.
What advice do you have for current International Business School students?
I'm an avid runner and believe that running a marathon is the greatest metaphor for life. Running has taught me about persistence and commitment and has shown me that with proper training, anything is achievable. The solid technical foundation and creative problem-solving techniques I obtained through my education have been the primary driver for my professional accomplishments to date. However, I've learned through experience that to take that to the next level, to become respected at work, it's vital to build your personal brand and to be very clear about the unique value you provide to help the team or company's mission.