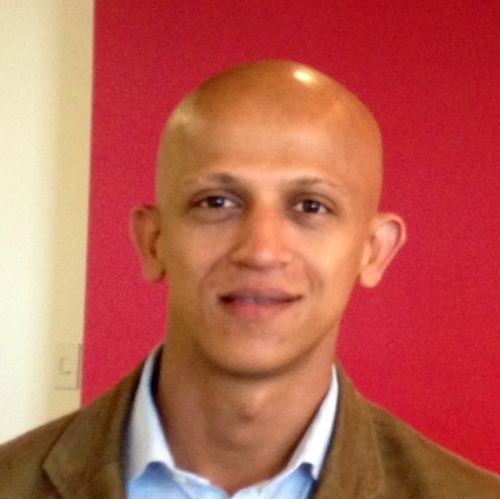 Tell us about your early life.
I grew up in Kolkata, India, which is a soulful and passionate city, but one that also has a very high poverty rate. My father was from a tiny village in India, and he moved to Kolkata as a teenager. He worked different jobs during the day to make ends meet, and at night he would study. He became successful, but it was a struggle.
When it came time to launch my own career, I gravitated toward computer science and engineering. With my degree from West Bengal University of Technology, I started out as a software developer in Bangalore, and later moved to Germany for a job with SAP, the enterprise software and services company.
Why did you decide to study at Brandeis?
After a while, I knew that I wanted to go into product management, and for that I needed to hone my business acumen and get a formal business education. My father always said, "When the birds grow up, they must fly away and build their own nests."
I looked at business schools in Europe but quickly realized I needed to be in the U.S. To be a successful product manager, you need two things: a global perspective and an eye toward innovation. The U.S. is the melting pot of cultures and ethnicities, and it's also a hotbed of creativity and technological advancement.
What was your impression of the Brandeis community?
It's a small community, and it gave me a chance to develop close bonds and personal relationships with my classmates. The student body is also incredibly international, and I got to learn about how people from other countries tackle business problems. And I had such committed and passionate professors. I liked that they were not just book-smart — many of them also worked in industry and had first-hand knowledge of real-world management challenges. They compelled me to think differently.
Was the campus location important to you?
I fell in love with New England and was glad to stay in the area for work after graduation. Boston is a bustling entrepreneurial city, which makes it a dynamic place to work, and it's close to natural beauty. Walking around Hardy Pond in Waltham is so peaceful and serene, and it's also easy to escape to the wilds of Maine when I need to really get away.
Has your relationship with Brandeis continued?
I help Brandeis MBA students and alumni whenever I get a chance, doing informational interviews and appearing at networking events. I feel so lucky and so privileged to have gone there.