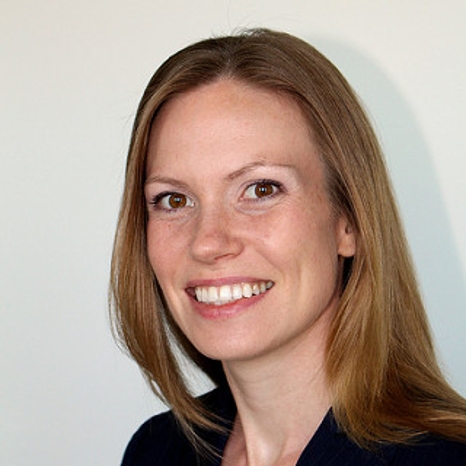 How was your adjustment to the U.S. coming from Russia?
The moment I set foot on the Brandeis campus, I was at home. The school is small yet so diverse — it feels like one big international family. Brandeis attracts people from all over the world, so as a student you learn about different cultures from a global perspective. Now that I manage a team of employees in far-flung locations, that's very helpful.
Describe the Brandeis International Business School culture.
It's open and tight-knit. At the same time, it's business school — you have to push, you have to compete. But I always knew my fellow students had my back. I try to cultivate that same culture with my team at EMC. I want employees to challenge each other but also be supportive. The key is finding each individual employee's strength and helping him or her make the best contribution.
Tell me about your Brandeis summer internship at EMC.
It's always a challenge to transition from a comfortable university environment to a new and exciting job, but I never felt out of my depth. A lot of the credit goes to my first boss. He always encouraged me. At the end of my internship, I was deciding between two offers at EMC — one was a stretch assignment and the other offered a traditional career path. My boss told me to shoot for the stars and I became a global financial manager in charge of a team that applies big data analytics to drive workforce productivity.
Describe your experience as a woman in the male-dominated technology field.
The lack of women leaders in this industry is a problem, and there are no easy answers. But mentors can do a lot to help. There are plenty of women leaders — and male leaders — who want to support young women coming up. To find a mentor, identify the people in your organization who believe in you and who appreciate your style of management, and then stay close to them.
What's your advice for women MBAs just starting out?
Position yourself as a good employee who is ready to take on a challenge. Research shows that men are likely to overestimate their abilities, whereas women underestimate their abilities and often bow out of jobs that they are perfectly qualified for. My advice to women is to be assertive in your knowledge and skills. Be willing to take the job that deep down you're not sure you can do. When others see you can deliver results, gender becomes irrelevant.