Information for Incoming Students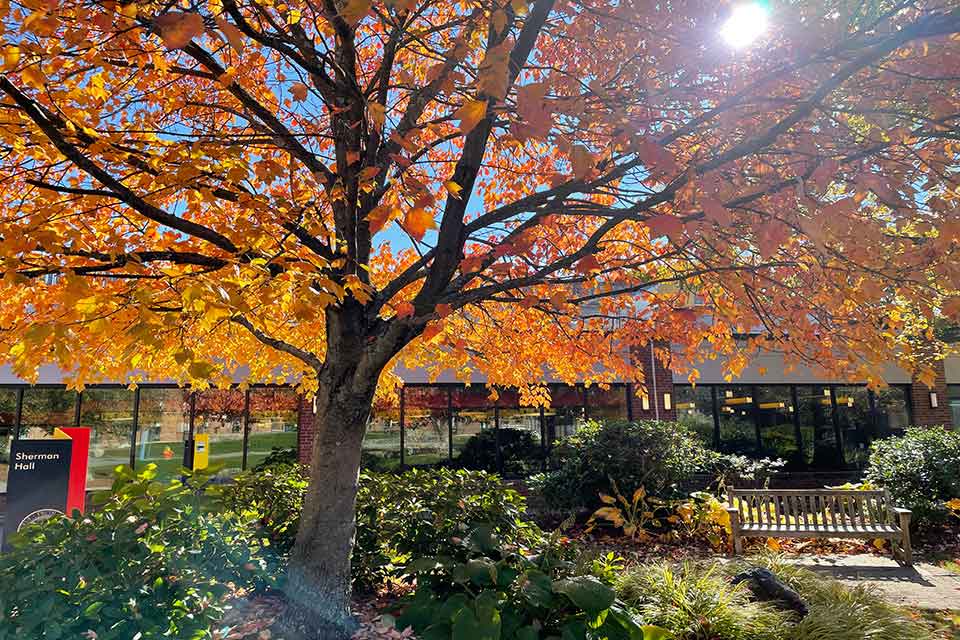 Welcome New GSAS Students!
The staff at the Graduate School of Arts & Sciences (GSAS) are excited to welcome you to campus this fall! Please see the information below regarding orientations and welcome events, as well as other important campus resources.
Don't forget to check out our Admitted Students Checklist for important information about registering for classes, obtaining your Student ID Card, and completing required documents!

Orientations, Trainings and Welcome Events
Office of Graduate Affairs (OGA) Orientation (Optional)
The Office of Graduate Affairs (OGA) provides support services, resources, and programming for all graduate students (including students from the Brandeis International Business School, Heller School for Social Policy and Management, and Rabb School of Graduate Professional Studies) at Brandeis. As part of their programming, the OGA hosts the Graduate Student Orientation.
Orientation
Date: Friday, August 25, 2023
Time: 10:00 am – 4:00 pm
Location: Spingold Theater
Submit your OGA Orientation registration form here.
Reception
Date: Friday, August 25, 2023
Time: 4:00 pm – 6:00 pm
Location: Sherman Function Hall
For a detailed schedule of events, please see OGA's Orientation Schedule.
Graduate School of Arts & Sciences Library Research Session – Taking Control of Your Scholarship (Optional)
The Graduate School of Arts & Sciences (GSAS) will host discipline-specific sessions to introduce students to the Brandeis Library and its many resources for research. Students will also have a chance to learn about the services offered through the University Writing Center.

During this session, you will also sign up for your Open Researcher and Contributor ID (ORCID). An ORCID provides a digital identifier that you own and control and that distinguishes you as a researcher.
The schedule for the library session is as follows:
Division of Science Session (Biochemistry & Biophysics, Biotechnology, Chemistry, Computational Linguistics, Computer Science, Mathematics, Molecular and Cell Biology, Neuroscience, Physics, Psychology)
Date: Monday, August 28, 2023
Time: 2:00 - 3:00 pm
Location: Rapaporte Treasure Hall, Goldfarb Library
Contact Person: Becky Prigge, rebeccaprigge@brandeis.edu
Humanities, Social Sciences and Creative Arts Divisions Session (Ancient Greek & Roman Studies, Anthropology, Education, English, History, Hornstein, Musicology, Music Composition and Theory, Near Eastern & Judaic Studies, Philosophy, Politics, Sociology, Studio Art, Teaching Chinese, Women Gender & Sexuality Studies)
Date: Tuesday, August 29, 2023
Time: 2-3 pm
Location: Rapaporte Treasure Hall, Goldfarb Library
Contact Person: Becky Prigge, rebeccaprigge@brandeis.edu

Please submit your library registration form by Monday, August 21.

Department Orientation (Most department orientations are required. Check with your Department Administrator for more information.)
Many departments will hold their own orientations in addition to the OGA Orientation. You will meet faculty and fellow students in these orientations and learn the departmental academic policies. Members of the GSAS staff will also attend these orientations to give you a brief overview of our services, programming and professional development opportunities.

Information about Departmental Orientations will be sent directly by your program. If you have any questions, please feel free to reach out to your department's administrator.
TA and Title IX Trainings (Required for new Teaching or Course Assistants)
If you have been awarded a Teaching Assistant or Course Assistant position (offers are sent by GSAS to qualifying students via email), you must complete a series of asynchronous training sessions through LATTE, which will become available on August 15. If you have any questions about accessing the training courses, please contact the OGA at gradstudentaffairs@brandeis.edu.
Ice Cream Social (Optional)
The GSAS is hosting an ice cream social to welcome new students to campus and give you a chance to meet GSAS faculty and returning students.
Date: Thursday, August 31, 2023
Time: 2:30 – 4:00 pm
Location: Feldberg Lounge and Patio, Hassenfeld Conference Center
To ensure we order the correct amount of food, please submit an ice cream social response form by Friday, August 25.
Onboarding Resources
Virtual Orientation Resources
The OGA has created an asynchronous course that shares helpful information about renting in the Boston area, transitioning to grad school, and available student support and resources.

To access the course, you will need to log into Learning and Teaching Technology Environment
(LATTE) with your Brandeis username and password. There you will find the Graduate Affairs Information and Resources course on your dashboard.
Academic Accommodations Webinar
Brandeis's Student Accessibility Support has recorded an informational webinar to introduce graduate students with disabilities to the process of requesting academic accommodations. The webinar outlines the various aspects of accommodations, documentation needed and other campus supports available for students. They ask viewers to "Set the CC (Closed caption) button to Audio Transcript" to view the correct captions.
Social Media
Follow us on Facebook, Twitter, Instagram and LinkedIn for more information about upcoming GSAS events, professional development opportunities, important deadlines and more! Don't forget to use the #BrandeisGSAS hashtag!
Newsletters
You will automatically be signed up for a monthly newsletter from GSAS, as well as other recurring Brandeis publications. These newsletters will share important information about student events, University/GSAS policies, and other timely news.
Want to know even more about what's going on around campus? Sign up for newsletters from these Brandeis partners:
Additional Resources