Welcome to Brandeis!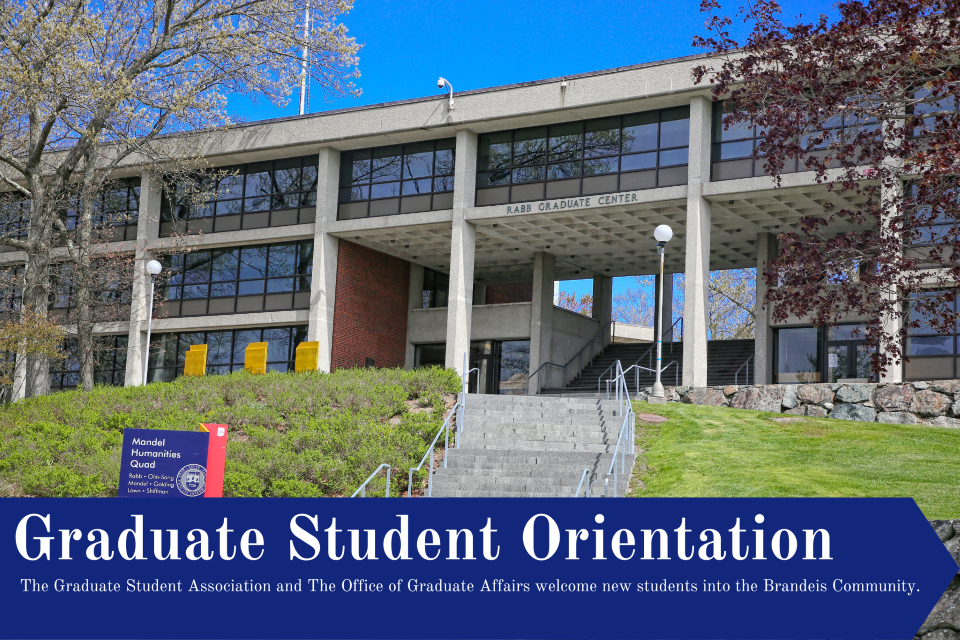 2023 Graduate Student Orientation
Dear Students,
Welcome to Brandeis! In-person orientation for incoming graduate students will on August 25, 2023.  Please be sure to register for orientation by clicking on the registration link below. We also have online resources that can help you prepare for your time at Brandeis prior to arrival.  Please log in to LATTE using your Brandeis username (the first part of your Brandeis email address) and password. You will find four "courses" on your dashboard, titled GRADUATE STUDENT RESOURCES AND INFORMATION. 
Renting in Boston
Transitioning to Graduate School
Graduate Student Support and Resources
Academic Support and Resources
These resources will remain on your LATTE homepage for at least two years. We understand that all this information can be overwhelming right at the beginning of your career in graduate school; it may help to know that you can return to this information again in the future.
We look forward to meeting you in August!
Pre-Orientation Events
Bank and Cell Phone Vendor Fair
Thursday, August 24, 11:00-4:00 pm @ Shapiro Campus Center Atrium
This is a in-person event for students who need more information about how to get new cell phone and open a bank account in the States. 
Introduction to the ISSO and Maintaining Immigration Status in the U.S.
Thursday, July 27, 8:00 am 09:00 am EST
This is a virtual information session introducing you to the ISSO and providing you with information on how to maintain your immigration status in the U.S. 
This is a mandatory session for all F-1 and J-1 international students.