Letter from Antioch College to Alice G. Brandeis
October 11, 1941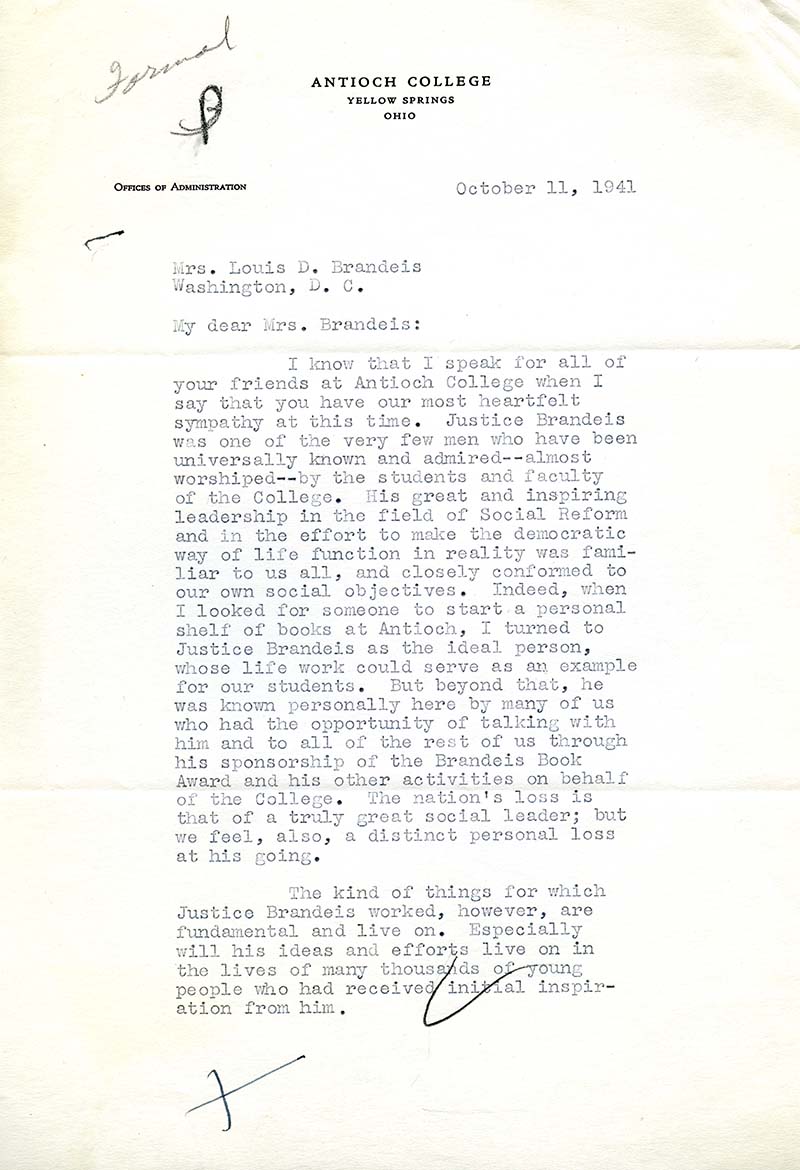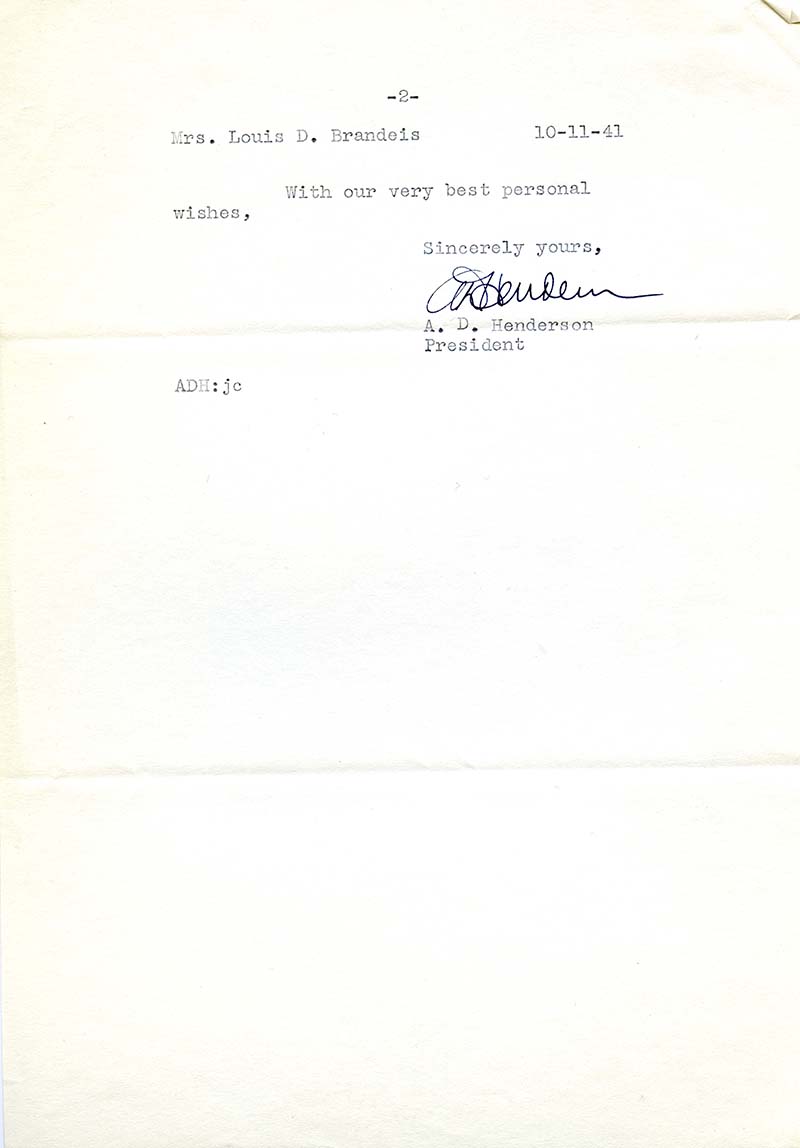 Transcript
[Antioch College letterhead]
October 11, 1941
Mrs. Louis D. Brandeis
Washington, D.C.
My dear Mrs. Brandeis:
I know that I speak for all of your friends at Antioch College when I say that you have our most heartfelt sympathy at this time. Justice Brandeis was one of the very few men who have been universally known and admired--almost worshipped--by the students and faculty of the College. His great and inspiring leadership in the field of Social Reform and in the effort to make the democratic way of life function in reality was familiar to us all, and closely conformed to our own social objectives. Indeed, when I looked for someone to start a personal shelf of books at Antioch, I turned to Justice Brandeis as the ideal person, whose life work could serve as an example for our students. But beyond that, he was known personally here by many of us who had the opportunity of talking with him and to all of the rest of us through his sponsorship of the Brandeis Book Award and his other activities on behalf of the College. The nation's loss is that of a truly great social leader; but we feel, also, a distinct personal loss at his going.

The kind of things for which Justice Brandeis worked, however, are fundamental and live on. Especially will his ideas and efforts live on in the lives of many thousands of young people who had received initial inspiration from him.

Mrs. Louis D. Brandeis 10-11-41
With our very best personal wishes,

Sincerely yours,
A.D. Henderson
President

ADH:jc"
| | |
| --- | --- |
| CREATOR | A.D. Henderson |
| DATE | 10/11/1941 |
| LOCATION | Ohio; Washington, D.C. |
| LANGUAGE | English |
| FORMAT | Text (Letter) |
| COLLECTION | Louis Dembitz Brandeis Collection |
| BOX, SERIES | 49, I.IId.1 |
| RIGHTS | Copyright restrictions may apply. For permission to copy or use this image, contact the Robert D. Farber University Archives & Special Collections Department, Brandeis University Library |