Letter from Agnes Fitzpatrick to Alice G. Brandeis
October 8, 1941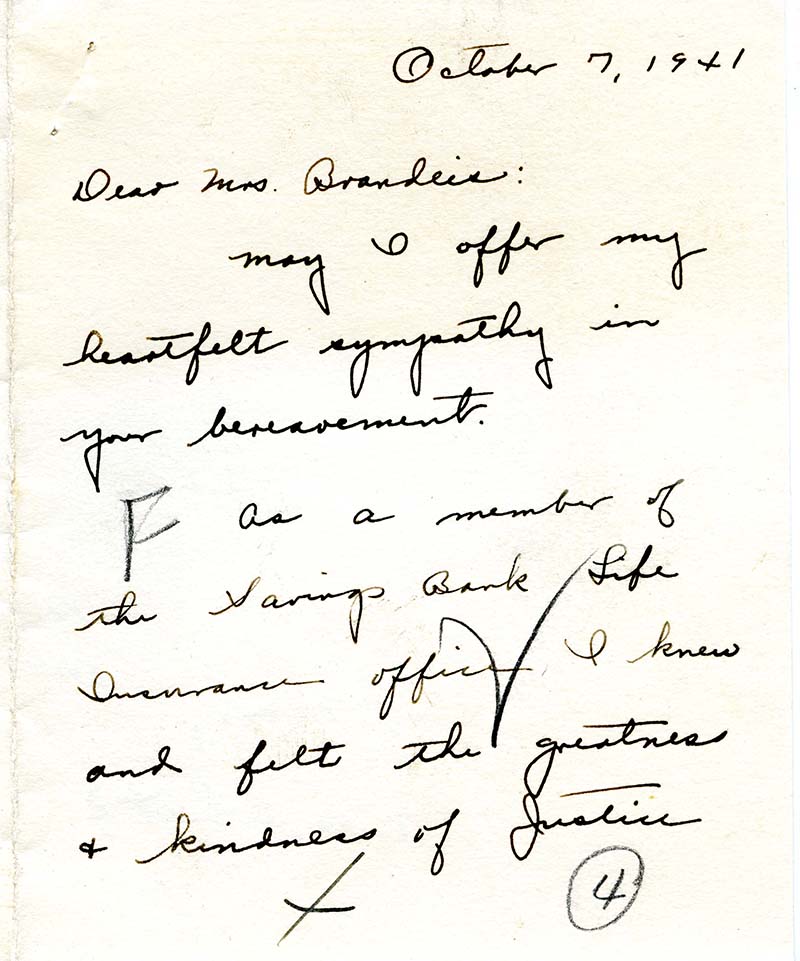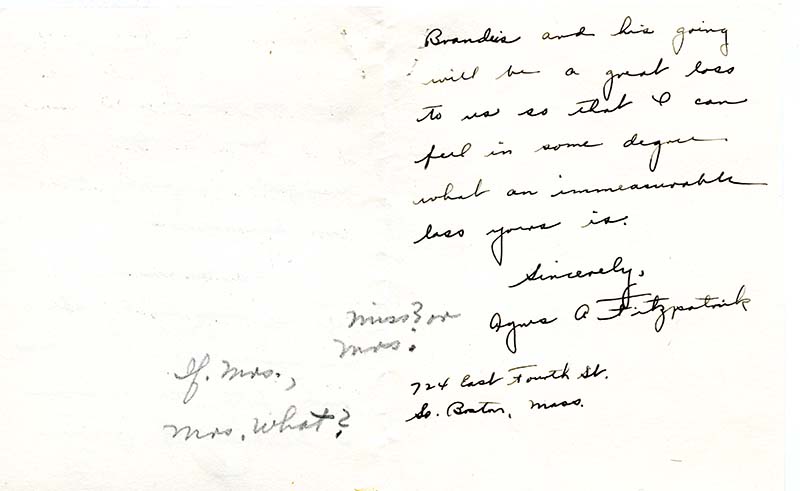 Transcript
October 7, 1941
Dear Mrs. Brandeis:
May I offer my heartfelt sympathy in your bereavement.
As a member of the Savings Bank Life Insurance office, I knew and felt the greatness and kindness of Justice Brandeis and his going will be a great loss to us so that I can feel in some degree what an immeasurable loss yours is.
Sincerely, Agnes Fitzpatrick
724 East Fourth St
7So. Boston, Mass.
[notations in pencil, appear to be written by recipient: Miss or Mrs.? If Mrs., Mrs. What?]"
| | |
| --- | --- |
| CREATOR | Agnes Fitzpatrick |
| DATE | 10/08/1941 |
| LOCATION | Boston, Massachusetts; Washington, D.C. |
| LANGUAGE | English |
| FORMAT | Text (Letter) |
| COLLECTION | Louis Dembitz Brandeis Collection |
| BOX, SERIES | 49, I.IId.1 |
| RIGHTS | Copyright restrictions may apply. For permission to copy or use this image, contact the Robert D. Farber University Archives & Special Collections Department, Brandeis University Library |