Class of 1954
Class Correspondent
William Marsh
5113 Castlerock Way

Naples

, 

FL

 

34112
Bob Mayer writes to us from San Jose, California.: He and his wife, Joanna, have become first-time great-grandparents. The baby boy, Taylor Parker Massa, was born 
in March to Wendy and Duane Massa, 
who reside in Chico, California. The mother is 
a realtor, and the father is a biologist with the State of California. The grandparents 
in this ever-expanding family are Bob's son David and daughter-in-law Margaret.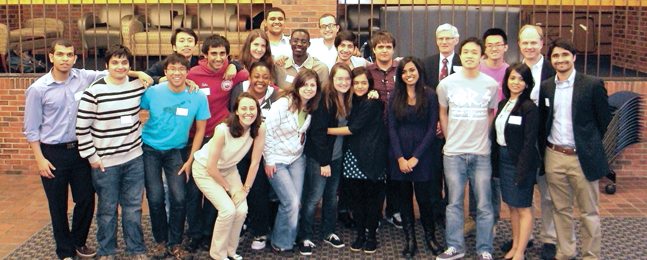 Globe trotters. Students and alumni from around the world gathered on campus for the annual year-end celebration of the Wien International Scholarship Program.
Submit a Class Note