Literature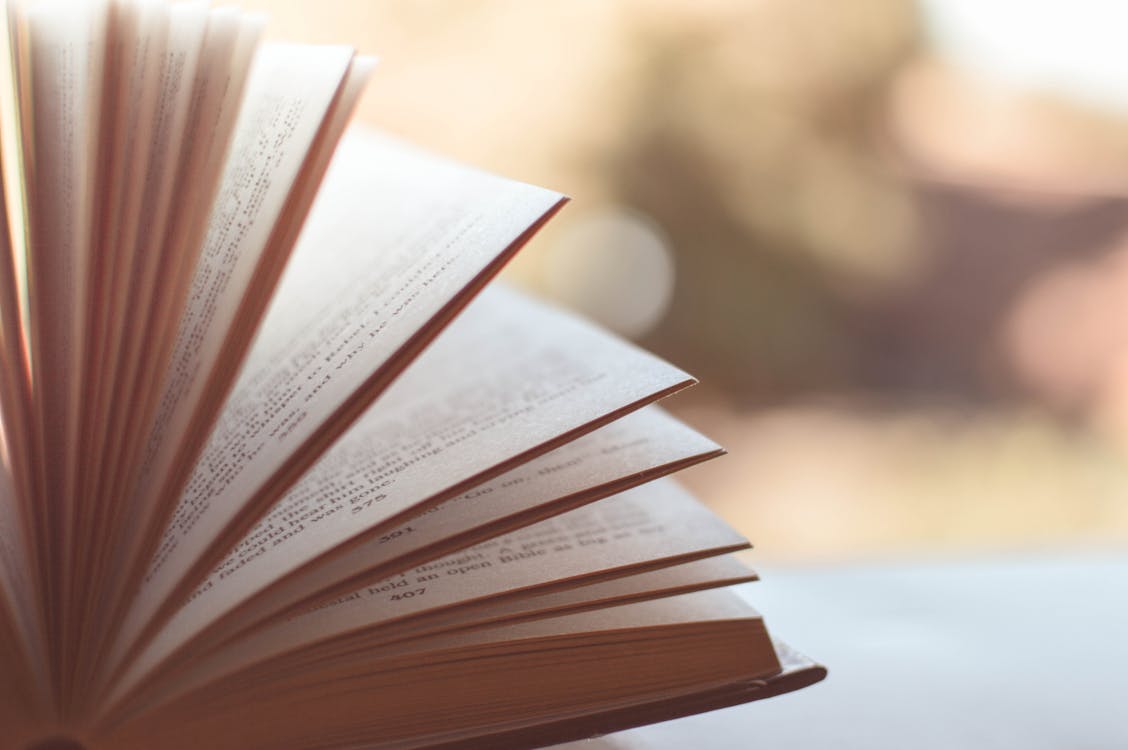 Everyman through Nemesis: Five easy (but sad) pieces by Philip Roth (S137)
By William Flesch
Professor of English and American Literature
New Jersey's greatest writer, Philip Roth first entered our homes in 1959 with his many acclaimed novels. Brandeis professor William Flesch surveys the last five of Roth's novels and his impact in today's most challenging political environment and controversies.
The 20th Century Novel (S105)
By William Flesch
Professor of English and American Literature

This introduction to six works of 20th century fiction considers how the human spirit deals with the breakdown of civilization and its promises. The writers meditate on the problem of the moral and aesthetic place of art and literature in a world where all the old certainties have been destroyed.
Between the Generations: Six Contemporary North American Short Stories (S116)
By William Flesch
Professor of English and American Literature
From "The Scribner's Anthology of Contemporary Short Fiction: Fifty North American Short Stories," edited by Rosellen Brown.  Stories include "The School" by Donald Barthelme; "Gryphon" by Charles Baxter; "This Is What It Means to Say Phoenix, Arizona" by Sherman Alexie; "Abel Baker Charlie Dog" by Stephanie Vaughan; "Silver Water" by Amy Bloom; and "Woman Hollering Creek" by Sandra Cisneros.
Caribbean Women Writing: Between Nation and Imagination (S114)
By Faith Smith
Associate Professor of African and Afro-American Studies and English and American Literature

Spanning the 1830s to the 1990s, six Caribbean women writers struggle through fiction to redraw the colonial and post-colonial maps that have placed their islands at the center of violent historical processes. Writers Prince, Seacole, Rhys, Condé, Kincaid and Danticat attempt to bring coherence to the worlds they have inherited.

Catch-22 (S133)
By Stephen Whitfield
Max Richter Chair in American Civilization

The novelist Joseph Heller donated an extraordinary cache of material about his first and most famous novel, "Catch-22," to Brandeis University. That material includes his drafts of this sprawling, complex, savage and hilarious study of bureaucracy and warfare, as well as letters that Heller received in response to his novel—one of the most popular "serious" works of fiction ever published. Now that "Catch-22" has turned half a century old, American Studies professor Stephen Whitfield considers the historical, political and literary significance of this novel, and invites discussion in the form of a study guide. Video of "Close Looking: Catch-22" with professors Michael Gilmore and Stephen Whitfield also available.

Considerations of Flannery O'Connor (B3)
By Bruce McKenna
Graduate Student, English

This guide looks closely at two of Flannery O'Connor's short stories, "A Good Man Is Hard to Find" and "Everything That Rises Must Converge." Includes a discussion of the elements of landscape and setting, personal relations and questions of faith and morality as reflected in O'Connor's work.

The Contemporary Latin American Short Story (S71)
By Teresa Mendez-Faith and Maria Elena Carballo
Department of Spanish

An intriguing look at the Latin American short story explored through discussions and readings of the following: "The Circular Ruins" (Jorge Luis Borges); "The Southern Thruway" (Julio Cortazar); "The Smallest Woman in the World" (Clarice Lispector); "A Very Old Man with Enormous Wings" (Gabriel Garcia Marquez); and "False Limits" (Vlady Kociancich).

Introduction to the Genre of the Short Story (S69)
By Geoffrey Harpham
Professor of English and American Literature (retired)
Discussion guide and representative readings from the works of Edgar Allan Poe, Anton Chekhov, James Joyce, Franz Kafka and Breece D'J Pancake.
Jane Austen Goes to Hollywood (B49)
By Paul Morrison
Professor of English and American Literature

A new look at the hottest 19th century writer of the 20th century. Why has Jane Austen become so popular? What does it mean to translate a Jane Austen novel into a very different aesthetic medium (film)?

Novels of the New Millenium (S131)
By William Flesch
Professor of English and American Literature

When it comes to the history and development of artistic form, like the novel, dates are artificial. But they do provide bright lines, which can be useful for writers who see themselves as belonging to a new age. The 20th century witnessed the extreme forms that certain novels could take: endless memory in Proust; tireless, nearly insane play on language and myth in Joyce; relentless stripping down in Beckett; stream of consciousness that turned into an ocean in Woolf. Writers in the last half of the century seemed almost exhausted by the demands their predecessors made. But with the new millennium, writers felt a new opening: for characters, for storytelling, for something that would be both serious and gripping. 9/11 intensified the respect for real-life human experience that these novelists were rediscovering.

In this syllabus you'll trace six lively examples of this new opening for serious fiction: sometimes excessive, funny, deep and humane. Novels include: Alice Munro's "Too Much Happiness"; James Buchan's "The Persian Bride"; Helen DeWitt's "The Last Samurai"; Geoff Dyer's "Jeff in Venice" and "Death in Varanasi"; Joseph O'Neill's "Netherland"; and Cormac McCarthy's "The Road."
Once Upon a Time: A Children's Literature Syllabus (S113)
By Susan Moeller
Assistant Professor of Journalism (retired)

This engaging syllabus examines children's literature from a child's perspective. It asks: What kinds of books stimulate a child's imagination? What are the roles of such elements as fantasy, adventure, horror and humor in children's books? How do books deal with issues and concerns that are relevant for children? What sort of ethical, social and cultural values do books transmit?
Philip Roth's Late Work (S126)
By William Flesch
Professor of English and American Literature
When did Philip Roth become a great writer? He's most notorious (still) for "Goodbye Columbus" and "Portnoy's Complaint," but around the time of "The Zuckerman Trilogy" he started writing novels that are as good as anything written in American literature since F. Scott Fitzgerald, and he may turn out to be the great American novelist of our time. This study guide will consider six of Roth's late novels, starting with "Sabbath's Theater" and ending with "Everyman." It will include "American Pastoral," "The Human Stain" and "I Married a Communist," as well as the amazing speculative novel "The Plot Against America," about what would have happened if Charles Lindbergh had been president in 1940.
Old age, they say, is not for sissies, and Roth is not a sissy. These novels are astonishing pieces of work, and they show a Roth very different from the brash upstart—no less outrageous but much deeper.
Pleasure Under Difficulties: The Fiction of Henry James (S109)
By William Flesch
Professor English and American Literature

Henry James is as popular as ever. Perhaps the greatest American novelist, James combines mystery, romance, suspense and high art in ways that are always surprising and always fresh. In this syllabus, we consider five of his greatest works—many of them on the shorter side—as well as the diary of his extraordinary sister, Alice. We'll look at James's version of a ghost story, a spy story, a tawdry romance, a fable of child development, ending with what is often regarded as his supreme achievement, "The Portrait of a Lady."
The Short Story in Short (S130)
By Lydia G. Fash
Doctoral Candidate under the auspices of Professor Paul Morrison, Department of English and American Literature
An introduction to the short story that also includes questions, a list of excellent short fiction, other sources of short stories, including how to access The New Yorker fiction podcast, plus four readings on the genre of the short story from "The New Short Story Theories."

Six More Contemporary North American Short Stories (S115)
By William Flesch
Professor of English and American Literature

This study guide considers six very different stories from "The Scribner's Anthology of Contemporary Short Fiction: Fifty North American Stories," edited by Rosellen Brown, and asks you to think about what makes these stories original, interesting and worth reading. Stories include: "Girl" by Jamaica Kincaid; "Pet Milk" by Stuart Dybeck; "Errand" by Raymond Carver; "Meneseteung" by Alice Munro; "Emergency" by Denis Johnson; and "The Shawl" by Cynthia Ozick.

Six Soviet Prose Writers (S46)
By Robert Szulkin
Professor of Slavic Languages (retired)

Points of view on Soviet life and society: "Collected Stories" (Isaac Babel); "The Master and Margarita" (Mikhail Bulgakov); "Envy and Other Stories" (Yuri Olesha); "Doctor Zhivago" (Boris Pasternak); "The First Circle" (Alexander Solzhenitsyn); and "We" (Evgenij Zamyatin).

Studies in Literary Modernism (S102A)
By Paul Morrison
Professor of English and American Literature

Studies in literary modernism is an exploration of the concept of the "modern" as it informs seminal poems, novels and plays of the early 20th century: Wallace Stevens' "Of Modern Poetry"; T.S. Eliot's "The Waste Land"; James Joyce's "A Portrait of the Artist as a Young Man"; and Samuel Beckett's "Waiting for Godot." Professor Morrison views the formal radicalism of literary modernism as the relentless experimentations with style and genre characteristic of the authors listed above as an attempt to come to terms with the brutal realities of 20th century experience.
The Victorian Heroine (SG1)
By Helena Michie
Department of English

Many Victorian novels bear the names of their heroines; most follow the movement of a female protagonist toward marriage or death. This study guide is designed as an exploration of five Victorian novels—Jane Austen's "Pride and Prejudice"; Charlotte Brontë's "Jane Eyre"; Mary Elizabeth Braddon's "Lady Audley's Secret"; Thomas Hardy's" Tess of the D'Urbervilles"; and George Gissing's "Odd Women"—and of how their heroines negotiate their journeys through the text.

Violence in Literature: American Style (S110)
By Caren Irr, Patrica Chu, William Flesch, Michael T. Gilmore
Department of English

What is it about American culture, society, history, demographics, geography and civilization that makes violence so much a part of the fabric of American life? Several faculty members contributed to this syllabus and present a common theme discussing issues of class, race, gender and conquest. Readings include "The Handmaid's Tale" (Margaret Atwood); "The Call of the Wild" and "White Fang" (Jack London); "The Big Knockover" and "$106,000 Blood Money" (Dashiell Hammett); and "Benito Cereno" (Herman Melville).

What's in a Name? A Study of Genesis (B35)
By Paul Morrison
Professor of English and American Literature

"A rose by any other name would smell as sweet." In this study guide, the book of Genesis provides the focal point in a wide-ranging discussion of the literary, social and political implications of names and naming.