World of Work program funds career exploration
Jay Feinstein '17 owes a lot to National Public Radio. Without NPR's informative companionship on long road trips over the years, Feinstein might never have realized that he wants to pursue a career in journalism and environmental issues.
Practical career experience is a rite of passage for college students today. But some of the best internships are unpaid, putting them beyond reach for many students.
Enter Brandeis' World of Work Internship Funding Program (WOW), which pays stipends to Brandeis students who pursue valuable but unpaid summer internships. Managed by the Hiatt Career Center, WOW fellowships are highly competitive and supported by various sources, including the Louis D. Brandeis Legacy Fund for Social Justice, Judith Cossin Berkman '59 Endowed Internship Fund in Social Work, and the Rauch Family Trust Internship Award for business-related fields.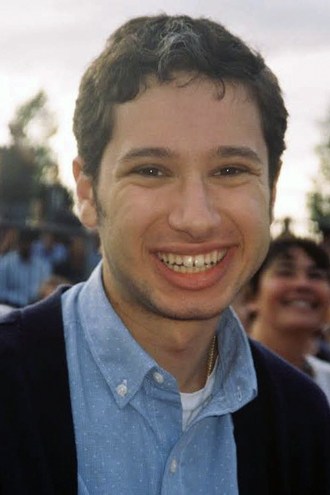 Jay Feinstein '17
This summer, Feinstein struck career gold when he landed a highly coveted, but unpaid, internship at NPR's weekly environmental news and information program, "Living on Earth," along with a $4,000 WOW fellowship to underwrite it.
"I care deeply about the environment and I want to help spread awareness about the important issues," said Feinstein. "The WOW program's stipend is helping me pursue this passion."
Feinstein is among 41 WOW fellows who represent a diverse mix of backgrounds, interests and skills.
"Recipients will travel to six states and seven countries to intern in over 20 industries and sectors including nonprofit, government, media, museums and scientific research," said Jane Pavese, interim WOW program coordinator and assistant director of career development at Hiatt.
Rivka Cohen '17
Rivka Cohen '17 will travel to Israel's West Bank to intern with Roots, a grassroots organization whose mission is to promote understanding and transformation among Israelis and Palestinians.
"The WOW award will greatly help with my summer travel expenses," said Cohen. "It's very satisfying to be able to focus on making the most out of this internship opportunity rather than stress about the costs associated with it."
WOW applicants identify and develop concrete personal, academic and career goals that they can achieve within the parameters of their internship. Fellows are paired with Hiatt staff mentors who help track their progress on their learning objectives throughout the summer. Beginning in early June, fellows can post photos and articles on the WOW program blog as well as on the Hiatt Career Center Twitter account (@HiattatBrandeis).
Learn more about the 2016 fellows and their travels on the Hiatt website and World of Work blog.
Return to the BrandeisNOW homepage