History: A Timeline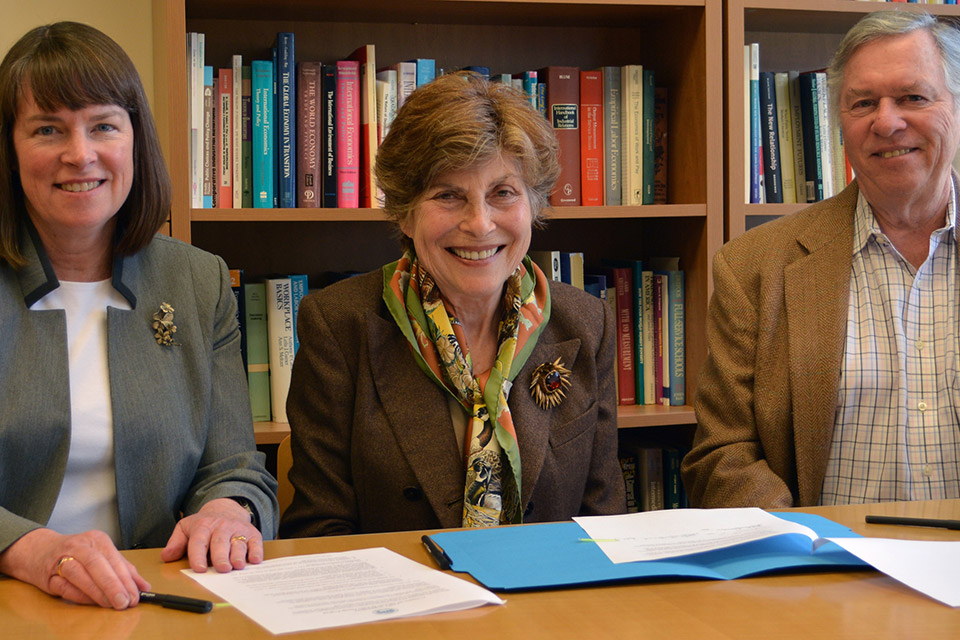 2009
The precursor to the ENACT program, the Advocacy for Policy Change initiative, is established at Brandeis by the Ethics Center. The program is designed to encourage citizens to bring moral and ethical insights to the process of making and revising laws.
Spring 2010
The Legal Studies program introduces the course Advocacy for Policy Change (LGLS 161b), taught by Melissa Stimell, as the centerpiece of the Advocacy for Policy Change initiative. The course combines an investigation of the ethical dilemmas that arise in the process of lawmaking with hands-on advocacy work with entities seeking to reform laws or to propose new ones.
April 2015
Norbert Weissberg, a member of the Ethic Center's International Advisory Board, and his wife, Judith Schneider, a former board member, make a gift establishing ENACT: The Educational Network for Active Civic Transformation — a national program, based at Brandeis, that builds upon the Advocacy for Policy Change initiative.
July 2015
The program is formally launched.
2016
The first cohort of Faculty Fellows joins the ENACT program.

ENACT programs are established at 15 additional colleges and universities located in or near state capitals. Many programs feature advocacy efforts based on a single state issue, while others target federal policy.
2020
ENACT extends its reach to 45 states, with plans to be in all 50 states by the end of 2021.