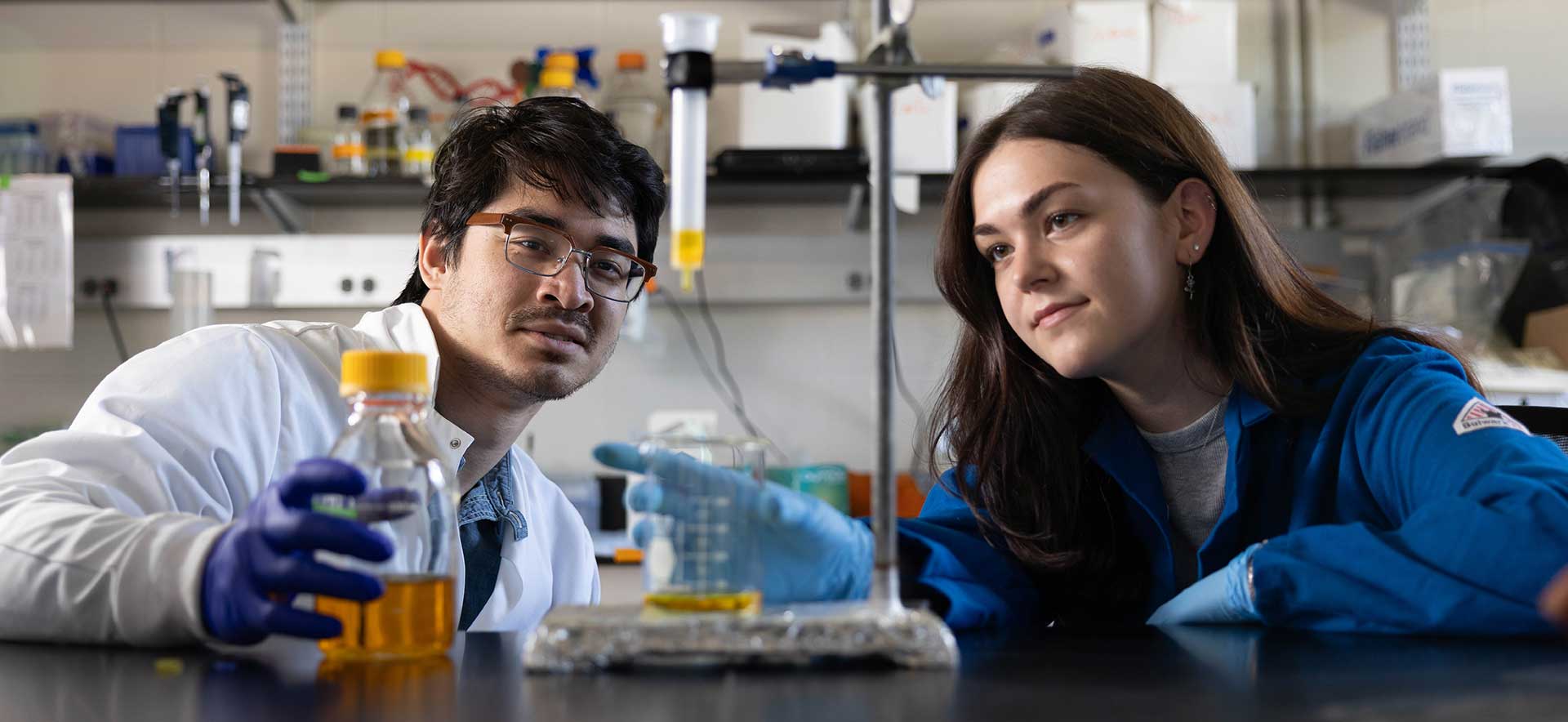 Research
Collaborate. Discover. Explore without boundaries.
Inquiry, scholarship, collaboration and a passion to improve human lives are the building blocks of our DNA. That's why Brandeis is one of just 65 members of the Association of American Universities, an organization of elite research institutions in North America.
Our world-renowned faculty bring their passion for teaching and mentoring into the university's labs and research facilities, working side-by-side with students to cure disease, improve human health, build sustainable communities and solve myriad social problems. At Brandeis, you'll learn persistence, creativity, collaboration and critical thinking — and, of course, the joy of discovery.