Calling All Families!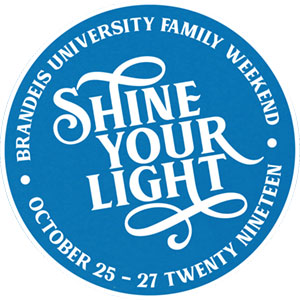 Save the Dates: October 25-27, 2019
For 71 years, students have come to Brandeis to learn, become leaders and active citizens, while creating their own pathways to success.
Participating in Family Weekend is the perfect opportunity to connect with your student, the campus community, and experience Brandeis University.
Registration
Registration for the 2019 Family Weekend will begin in August.