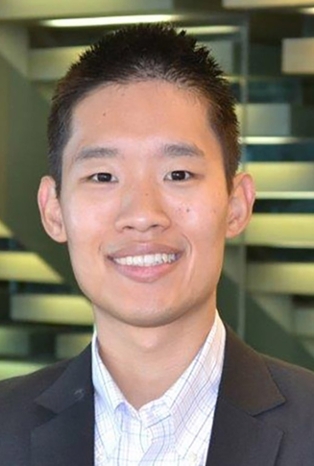 Yohanes Marshall Santoso (who goes by Marshall), BA/MA'13 has invented his own koan: "The key to looking for a job is to not worry about the job."
How did you get your job at Ernst & Young?
It all started when I showed up at a job fair hosted by the Association for Latino Professionals in Finance and Accounting (ALPFA) at the International Business School. I connected with Recruiter A from Ernst & Young and sent a "nice to meet you, I'm interested in valuation work" email after our meeting.
Then I scored well on the Bloomberg Assessment test and followed up with Recruiter A to share the good news. Recruiter A introduced me to Recruiter B, someone closer to the valuation department. I researched everyone I spoke to, looking for talking points that would bring a genuine connection to the conversation, keeping the focus on building a relationship and not just landing a job. With less than 24 hours' notice, I nailed the interview for my dream job and even overcame a snowstorm to arrive on time.
Tell us about your background.
I was born in Indonesia to parents with Chinese bloodlines and raised in the Philippines—I'm as international as you can get. Growing up, I played competitive sports including volleyball; at Brandeis, I helped turn the recreational volleyball club into a college league competing team.
How did Brandeis help you succeed?
My core classes gave me a broad set of financial knowledge, and the Career Strategies Center advisors constantly encouraged me and provided chances to practice and hone my interview skills. They do a lot of workshops and put the emphasis on knowing yourself, so when interviewers ask about your qualities, it comes out as second nature.