Advisory Board
Leila Ahmed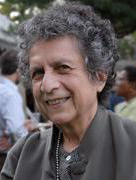 Leila Ahmed was appointed to the Women's Studies in Religion professorship at Harvard Divinity School in 1999, and is the first person to occupy that chair. Prior to her appointment at HDS, Leila had been professor of Women's Studies and Near Eastern Studies at the University of Massachusetts in Amherst since 1981.
While at the University of Massachusetts, she was director of the women's studies program from 1992 to 1995 and director of the Near Eastern studies program from 1991 to 1992. In 1992, she was a distinguished visiting professor at the American University in Cairo. In 1997, she was elected to a life membership at Clare Hall in the University of Cambridge.
Her latest book, A Border Passage, has been widely acclaimed. Her other publications include the books Women and Gender in Islam—The Historical Roots of a Modern Debate and Edward William Lane—A Study of His Life and Work and of British Ideas of the Middle East in the Nineteenth Century, and many articles, including "Arab Culture and Writing Women's Bodies" and "Between Two Worlds: the Formation of a Turn-of-the-Century Egyptian Feminist."
---
Christine E. Gudorf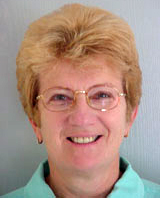 Christine E. Gudorf received her B.S. from Indiana University and her M.A., MPhil, and Ph.D. degrees in religious social ethics from Columbia University in a joint program with Union Theological Seminary. Dr. Gudorf taught at Xavier University in Cincinnati from 1978-93 and at Florida International University from 1993 to the present. She has also taught in graduate programs as a visiting professor at Temple University, St. Mary's Seminary of the West (Cincinnati), Seattle University, Pacific School of Religion, Seminario San Jose (Cajamarca, Peru), St. Michael's College (Vermont) and Gadjah Mada University (Yogyakarta, Indonesia). She is the co-editor of the Journal of the Society of Christian Ethics, and she is on the editorial board of both the Journal of the American Academy of Religion and the Journal of Religious Ethics.
Gudorf's dissertation, Catholic Social Teaching on Liberation Themes (University Press of American, 1980), identified major themes in feminist, Black and Latin American liberation theologies and traced them through a century of Catholic social teaching. She co-edited the first collection of work in feminist ethics, Women's Consciousness, Women's Conscience (Winston-Seabury, 1982), and has integrated a feminist approach to ethics into subsequent writing, including Christian Ethics: Case Method Approach (Orbis 1987/94, co-authored), Victimization: Examining Christian Complicity (Trinity Press International, 1992), Body Sex and Pleasure: Reconstructing Christian Sexual Ethics (Pilgrim, 1994), Ethics in World Religions (Orbis, 1999, co-edited) and Boundaries in Environmental Ethics (Georgetown University Press, 2003, co-authored).
She has published in the Journal of Feminist Studies in Religion, the Journal of the American Academy of Religion, the Journal of Religious Ethics, Cross Currents, Interpretation, Second Opinion, Horizons, and many others, as well as many chapters in books, including over a dozen volumes of the most referenced feminist collections.
Since preparations for the 1994 UN Conference on Population and Development in Cairo began in the early nineties, Gudorf has increasingly worked on international feminist issues especially in the developing world, which has involved the role and status of women in world religions. She taught Gender in World Religions as a Fulbright Senior Scholar in Indonesia in Spring 2002, and lectured extensively on related topics in feminism throughout Indonesia. She will return to Indonesia in 2003 as a Fulbright Serial Scholar.
---
Anita Hill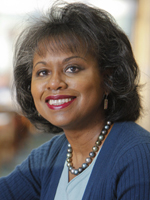 Anita F. Hill, a professor of social policy, law and women's studies, was admitted to the District of Columbia Bar in 1980 and began her law career as an associate with the Washington, D.C., firm of Wald, Harkrader & Ross. In 1981 she became special counsel to the assistant secretary of the Department of Education's Office for Civil Rights. From 1982 to 1983, she served as adviser to the chairman of the Equal Employment Opportunity Commission. She began her teaching career as an assistant professor at Oral Roberts University, where she taught from 1983 to 1986. In 1986, she joined the faculty at the University of Oklahoma College of Law. Before coming to the Heller School she visited at the University of California's Institute for the Study of Social Change and Brandeis University's Women's Studies Program.
She is the author of numerous articles on international commercial law, bankruptcy and civil rights -- all areas in which she has taught. She has given numerous presentations on commercial law as well as race and gender equality. In addition, she has appeared on several television programs, such as Face the Nation and Meet the Press, and her commentary has been published by Newsweek, the New York Times and the Boston Globe. She has served on numerous boards of directors for nonprofit organizations and is the author of Speaking Truth to Power, which chronicles her experience as a witness in the confirmation hearing for Supreme Court nominee Clarence Thomas.
---
Dwight Hopkins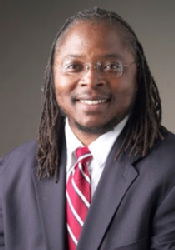 Professor of theology at the University of Chicago Divinity School, Dwight N. Hopkins has authored Being Human: race, culture, and religion; Down, Up and Over: slave religion and black theology; Heart and Head: black theology past, present, and future; Shoes That Fit Our Feet: sources for a constructive black theology, and other texts. He is co-editor of Global Voices for Gender Justice and Cut Loose Your Stammering Tongue: black theology in the slave narratives. Hopkins is the Communications Coordinator for the International Association of Black Religions and Spiritualities, a Ford Foundation sponsored global project.
---
Deborah Johnson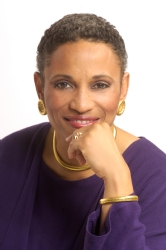 Rev. Deborah L. Johnson is the founder and president of both The Motivational Institute and Inner Light Ministries. Having worked extensively in the women's movement, civil rights movement, and gay and lesbian rights movement, she is the successful co-plaintiff in a landmark case setting precedence for the inclusion of sexual orientation in California's Civil Rights Bill. She holds a B.A. from USC, an M.B.A. from UCLA, and a Ministerial Degree from The Holmes Institute. She is a faculty member at UCLA's Anderson Graduate School of Business, Executive Leadership Training Institute; the Holmes Institute of Consciousness Studies; and the Agape Institute.
Contact: revdlj -at- innerlightministries.com
---
Florence Ladd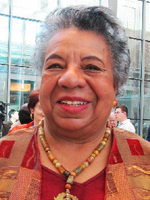 Photo by
Charles Giuliano
Author, social critic and psychologist, Florence Ladd is first and foremost a fiction writer. Her novel Sarah's Psalm (Scribner, 1996) received the 1997 Literary Award for Fiction from the American Library Association's Black Caucus. Ladd's short stories have appeared in The Golden Horn and Ragtime. She also has written several nonfiction and research works. She co-authored the book Different Strokes (Westview Press, 1979). Her recent nonfiction works are included in A Stranger in the Village (Griffin and Fish, eds.), Grandmothers: Granddaughters Remember (Marguerite Bouvard, ed.), and Dutiful Daughters (Jean Gould, ed.). Her essay "On Being Daddy's Son and Daughter" was published in Father (Claudia O'Keefe, ed.). She also contributed to At Grandmother's Table (Ellen Perry Berkeley, ed.). The Boston Globe Magazine published "A New Balance," a mother-son memoir, which will be published in the anthology Seasons of the Day: African American Women and Motherhood. Her recent Carolina poems appeared in the Dec. 2002 issue of the Women's Review of Books.
Educated at Howard University (B.S.) and the University of Rochester (Ph.D.), she has had an extensive career as a teacher and administrator. She has taught at Simmons College, Robert College, the American College for Girls in Istanbul, the Harvard Graduate School of Education and the Harvard Graduate School of Design. She has held deanships at the Massachusetts Institute of Technology and Wellesley College. In 1984-85, she conducted an evaluation of the South African Education Program for the Institute of International Education. Subsequently, she worked for Oxfam America, initially as director of education programs and later as associate executive director. She was a consultant for the School for International Training's Zimbabwe projects.
From 1989 to 1997, she was director of the Bunting Institute at Harvard University, a multidisciplinary center for women in higher education. In 1998, she taught a fiction writing workshop at the Women's Institute for Continuing Education in Paris.
She has held fellowships at the Bunting Institute and the W.E.B. DuBois Institute at Harvard University; has been a resident fellow at the MacDowell Colony; and has been awarded several honorary degrees. She is a trustee of Hampshire College from which her son, performance poet Michael Ladd, graduated. She lives in Cambridge, Mass., and Flavigny-sur-Ozerain in Burgundy.
---
Susan Lanser

Susan S. Lanser is Professor of English and Comparative Literature and chair of the Women's and Gender Studies Program at Brandeis University. Her scholarly interests encompass eighteenth-century studies, the French Revolution, feminist thought, narrative theory, and the history of gender and sexuality. She has written or edited four books, most recently an edition of Helen Maria William's Letters Written in France in Summer 1790 (2001). She is currently completing The History of Sexuality: Sapphic Subjects and the Making of Modernity. Her many essays include "The Novel Body Politic," "Charlotte Perkins Gilman, The Yellow Wallpaper and the Politics of Color in America," "Toward a Feminist Narratology," and "The Political Economy of Same-Sex Desire." Lanser holds a Ph.D. from the University of Wisconsin. She taught at Georgetown University and the University of Maryland before joining the Brandeis faculty in 2001. She was named a Distinguished Scholar-Teacher at the University of Maryland, and she served for ten years as an editor of the journal Feminist Studies. She has received fellowships from the Danforth Foundation, the Andrew W. Mellon Foundation, the American Council of Learned Societies, the National Endowment for the Humanities, the Folger Institute and the Radcliffe Institute for Advanced Study. Her essay "Befriending the Body: Female Intimacies as Class Acts" won the MLA's Crompton-Noll Award in 1999.
---
Linda McClain

Linda C. McClain is the Rivkin Radler Distinguished Professor of Law at Hofstra Law School. She is a nationally recognized scholar who speaks and writes regularly on family law, gender and law, feminist legal theory, and jurisprudence. At Hofstra, she teaches courses in these areas, as well as in property and welfare law. Professor McClain is the author of the recent book The Place of Families: Fostering Capacity, Equality, and Responsibility (Harvard University Press, 2006), which offers a liberal feminist perspective on the relationship between family life and politics and on a number of contested issues of family law and policy, among them, governmental promotion of heterosexual marriage and the denial of marriage to same-sex couples, the regulation of family life through welfare policy, sex education, and constitutional rights to reproductive freedom. Her articles have appeared in many books and legal journals as well as organizing major symposia on "Legal and Constitutional Implications of Calls to Revive Civil Society," in Chicago-Kent Law Review (2000), and on "Marriage, Families, and Democracy", in Hofstra Law Review (2003). She won Hofstra University's Stessin Prize for Outstanding Scholarship for her article "Irresponsible Reproduction," Hastings Law Journal (1996). Her most recent article, entitled "Some ABCs of Feminist Sex Education (in Light of the Sexuality Critique of Legal Feminism)," was published in Columbia Journal of Gender & Law and is available for download.
A central concern of professor McClain's scholarship has been to elaborate an account of government's responsibility to foster in citizens the capacities for democratic and personal self-government, and of the place of families and other institutions of civil society in developing such capacities. More generally, her scholarship has engaged with prominent communitarian, civic republican and feminist critiques of liberal legal and political theory, offering a reconstructive liberal feminist approach to such matters as privacy, family and marriage, sexuality, reproductive rights and responsibilities, and welfare policy.
Professor McCain received an A.B. from Oberlin College; an M.A. from the University of Chicago Divinity School; a J.D. from Georgetown University Law Center; and an LL.M. from New York University School of Law. Before joining the Hofstra faculty, she practiced litigation for five years at Cravath, Swaine & Moore. Professor McClain was a faculty fellow in ethics at the Harvard University Center for Ethics and the Professions during the 1999-2000 academic year. She has been a visiting professor at Harvard Law School and the University of Virginia School Of Law. During the spring 2006 semester, she was a visiting professor at the University of Pennsylvania School of Law. Professor McClain serves on the executive committee of the AALS Section on Family Law. She is a member of the Council on Contemporary Families and the American Society for Political and Legal Philosophy.
Contact: Linda.C.McClain -at- hofstra.edu
---
Aminah Beverly McCloud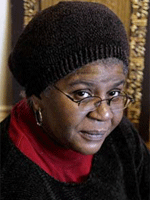 Professor McCloud is an associate professor of Islamic Studies in the Department of Religious Studies at DePaul University. She is the author of African American Islam, Immigrant American Islam, and Questions of Faith. She is currently working on The Religion and Philosophy of the Nation of Islam and American Muslim Women. She is the author of over twenty articles on topics ranging from Islamic Law to Muslim women.
Professor McCloud is a Fulbright Scholar, Islamic Legal Expert, and current managing editor of the Journal of Islamic Law and Culture. She is the founder of the Islam in America Conference at DePaul University, which houses the Journal of Islamic Law and Culture and the Islam in America Archives. She is a board member of Iqra Foundation, a board member of the Healing Project at the Department of Pediatrics at Boston University School of Medicine, and a consultant for various encyclopedia projects on Muslims in America and Islam. She has received grants for her work from the Ford Foundation, Illinois Humanities Council, Graham Architectural Foundation and the Lilly Foundation.
Contact: amccloud@depaul.edu
---
Judith Plaskow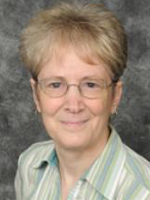 Judith Plaskow was born in Brooklyn, N.Y. She received her B.A. from Clark University and her M.Phil. and Ph.D. from Yale University. Dr. Plaskow has taught at a number of colleges and universities, including New York University (1974-75), Wichita State University (1976-79), and Manhattan College (since 1979), where she is professor of religious studies. An active member of the American Academy of Religion for almost thirty years, she served in the presidential line as Vice President, President Elect and President from 1995 through 1998.
Judith Plaskow's writing and research has centered on feminist theology since she was in graduate school. Her Yale thesis, Sex, Sin, and Grace: Women's Experience and the Theologies of Reinhold Niebuhr and Paul Tillich, one of the first feminist dissertations in religious studies, has become a feminist theological classic. She was a research associate in women's studies and theology at Harvard Divinity School in the first year of the program (1973-74), and was for many years a member of its advisory board. She was co-chair of the Women and Religion Group of the American Academy of Religion during its second and third years (1972-73), and she served on its steering committee for over a decade.
She and Carol P. Christ co-edited Womanspirit Rising: A Feminist Reader in Religion and Weaving the Visions: New Patterns in Feminist Spirituality, two widely read anthologies of feminist theology used in many women's studies and religious studies courses. With Elisabeth Schussler-Fiorenza, she co-founded the Journal of Feminist Studies in Religion, and co-edited it for its first decade (1985-94). Her book Standing Again at Sinai: Judaism from a Feminist Perspective brought twenty years of feminist theological reflection to bear on the transformation of Judaism. In 2001-2002, she was a Senior Fellow at the Radcliffe Institute for Advanced Study, where she worked on a Jewish feminist sexual ethics and theology entitled Just Sex.
---
Emilie M. Townes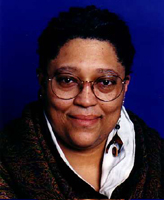 Emilie M. Townes is an ordained American Baptist clergywoman and a native of Durham, North Carolina. She holds a Doctor of Ministry degree from the University of Chicago Divinity School and a Ph.D. in Religion in Society and Personality from Northwestern University. Dr. Townes is the Carolyn Williams Beaird Professor of Christian Ethics at Union Theological Seminary.
She is editor of two collections of essays, A Troubling in My Soul: Womanist Perspectives on Evil and Suffering and Embracing the Spirit: Womanist Perspectives on Hope, Salvation, and Transformation. She has also authored Womanist Ethics, Womanist Hope, In a Blaze of Glory: Womanist Spirituality as Social Witness, and Breaking the Fine Rain of Death: African American Health Issues and a Womanist Ethic of Care. She is currently focusing on two areas of research. The first is the interrelationship between culture and evil; the second is women and health in the African diaspora, with attention to Brazil and the United States.
Contact: emtownes -at- uts.columbia.edu
---
Constance W. Williams
Constance Williams is an associate professor affiliated with the Family and Child Policy Center with extensive background in direct practice, public service and education. She was the chief policy analyst in the Massachusetts Governor's Office of Human Resources from 1983 to 1987, where she directed major policy initiatives, including reform of the commonwealth's child support enforcement laws. She is a graduate of the Boston University School of Social Work. She earned her Ph.D. at the Heller School and received an honorary Doctor of Human Letters degree from Curry College.
She is the co-author of Subsidizing the Poor: A Boston Housing Experiment and is the author of Black Teenage Mothers: Pregnancy and Child Rearing from Their Perspective. She is also the senior ethnographer for the Boston component of "Welfare, Children and Families: A Three-City Study" focusing on the effects of welfare reform on the well-being of children and families in three ethnic groups in selected neighborhoods in Boston, Chicago and San Antonio. This four-year longitudinal study has three interrelated components: a longitudinal survey, an intensive study of a sub-sample of children in the survey and the ethnographic study.