Contributors
Kecia Ali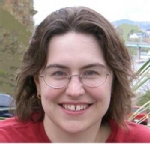 Kecia Ali received her Ph.D. in Religion (Islamic Studies) from Duke University in 2002. From 2001-2003, she worked with the Feminist Sexual Ethics Project at Brandeis University, writing about women and gender in Islamic texts and Muslim communities. Before returning to Brandeis to take up her current position as a Postdoctoral Fellow in Islamic Studies and Women's Studies, she spent a year at Harvard Divinity School's Women's Studies in Religion Program as a research associate and visiting lecturer. She is the author of the forthcoming book Sexual Ethics and Islam: Feminist Reflections on Qur'an, Hadith, and Jurisprudence (One world, 2006) and is completing a book on marriage in early Islamic jurisprudence. She contributed an article to the anthology Progressive Muslims: On Justice, Gender, and Pluralism and has published in a variety of magazines and journals.
Contact: alikecia -at- brandeis.edu
---
Ellen Barry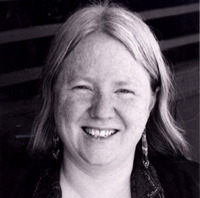 Ellen Barry is the founding Director of Legal Services for Prisoners with Children (LSPC), a non-profit organization which has advocated on behalf of incarcerated women, their children and family members for over 28 years. She is Co-Chair of the National Network for Women in Prison, a US-based coalition of organizations and individuals which sponsors national Roundtables for activists and advocates working with women in prison and women who are formerly incarcerated along with Leadership Training Institutes for formerly incarcerated women by and for women who have done time. Ms. Barry currently works as a consultant on Women and Justice issues. She is a founding member of Critical Resistance, a US-based movement which challenges the growth of the prison industrial complex and its detrimental effect on education, health and human services. She is a former member of the California State Bar Section on the Delivery of Legal Services, past co-chair of the State Bar Committee on Legal Services for Prisoners, and a member of the Statewide Commission on Female Inmates and Parolees (SCR 33 Commission which issued a statewide report on women in California prisons, 1992).
She has served as lead counsel or co-counsel on over a dozen class action lawsuits challenging conditions of confinement for women prisoners, pregnant and parenting women in prison, pregnant women and pregnant substance dependent women, and women prisoners denied adequate medical care and programming. She has written and spoken extensively on issues affecting women prisoners, their children and family members. In 1997, she received a Soros Senior Justice Fellowship to work on behalf of women prisoners, their children and family members. In 1998, she was awarded a MacArthur "Genius" Fellowship. Finally, along with 999 other women activists around the world, she was nominated for the Nobel Peace Prize in 2005.
Contact: ellen -at- barry.org
---
Mia Bay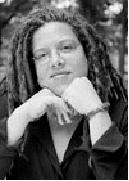 Mia Bay is an Associate Professor of History at Rutgers University and the Co-Director of the Black Atlantic Seminar at the Rutgers Center for Historical Analysis. She is the author of several publications including The White Image in the Black Mind: African American Ideas about White People 1825-1930 (Oxford University Press, 2000). Her most recent published work is 'See Your Declaration Americans!!' Abolitionism, Americanism, and the Revolutionary Tradition in Free Black Politics, in Americanism: New Perspectives on the History of an Ideal, Michel Kazin and Joseph McCartin, eds. (University of North Carolina Press, 2006). Currently, she is working on several projects, including a biography of anti-lynching activist Ida B. Wells and a study of African-American views on Thomas Jefferson. Together with Farah Jasmin Griffin at Columbia University, Professor Bay is also leading a new scholarly collaboration, "Towards an Intellectual History of Black Women".
Contact: bay -at- rci.rutgers.edu
---
Debra Blumenthal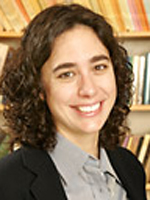 Debra Blumenthal is a historian at the University of California at Santa Barbara whose research interests center around late medieval Iberian history; Muslim, Christian, and Jewish interaction in the medieval Mediterranean world; and comparative slavery.
Blumenthal received her doctorate in medieval European history at the University of Toronto in 2000. She received her bachelor's degree in history from Columbia University in 1991. In 2000, she was a postdoctoral fellow at the Center for the Study of Cultures at Rice University. Prior to her most recent appointment as an assistant professor in the history department at the University of California at Santa Barbara, she was an assistant professor in the history department of the University of Kansas.
At Radcliffe, Blumenthal will examine the lives of slaves and their role in the economy of late medieval Valencia, a religiously and ethnically diverse urban center. Using previously unexplored archival sources, she will investigate two distinct yet interrelated themes: slavery and the limits to integration, and the "double character" of slaves as both persons and property.
---
Fay Botham

Fay Botham is Assistant Professor of Religious Studies at Hobart and William Smith Colleges in Geneva, New York, where she joined the faculty in the fall of 2005. Before coming to New York, she taught in the American Cultures Program at Loyola-Marymount University, Los Angeles. Her teaching and research interests focus on the historical roles of Christianity on American conceptions of race, gender, sexuality and marriage law, and on the religious psychology of racism in US history and contemporary culture. Her collection of essays, "Race, Religion, Region: Landscapes of Encounter in the American West" (University of Arizona Press), co-edited with Sara Patterson, will be out in Fall 2006. Fay is also working on a book, Almighty God Created the Races: Christianity, Interracial Marriage, and American Law, 1865-1967 which is to be published by the University of North Carolina Press. Fay holds an M.A. and Ph.D. in Religion (History of Christianity) from Claremont Graduate University, Claremont, California, an M.A. in Education from National-Louis University, Wheaton, Illinois, and a B.A. in Political Science, Wheaton College, Wheaton, Illinois.
Contact: botham -at- hws.edu
---
Lisa Cardyn
Lisa Cardyn received her Ph.D. and J.D. degrees from Yale University, where she is now a Research Affiliate at the Gilder Lehrman Center for the Study of Slavery, Resistance, and Abolition. She is currently revising her dissertation, Sexualized Racism/Gendered Violence: Trauma and the Body Politic in the Reconstruction South, for publication by Harvard University Press. Her published writings on postbellum sexual terror include a lengthy study in the Michigan Law Review and a shorter piece in Catherine Clinton and Nina Silber's edited volume, Battle Scars: Gender and Sexualities in the American Civil War (Oxford University Press, 2006). Dr. Cardyn's next project, tentatively titled The Trials of Evelyn Nesbit, takes up the contested meanings of sexualized violence in the context of one of the most notorious crimes of passion of the last century, Harry Thaw's murder of the renowned New York architect Stanford White. It is the subject of another recent article, "Spectacles of Sex and Violence in Old New York: the Nesbit-Thaw-White Affair", which appears in the multivolume legal history, Famous American Crimes and Trial (Praeger Publishers, 2004).
Contact: lisacardyn-at- earthlink.net
---
Catherine Clinton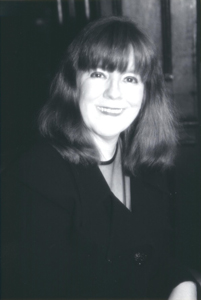 Catherine Clinton is a research associate at the Gilder Lehrman Center for Slavery, Resistance and Abolition at Yale University. She is the author and editor of over 20 books, including Reminiscences of My Life in Camp: An African American Woman's Civil War Memoir (2006), Harriet Tubman: The Road to Freedom (2004), and Fanny Kemble's Civil Wars (2000). Her recent articles include: "Mary Modjeska Simkins" in Notable American Women IV (2004) and "The Emergence of Black Women's Voices and the American Civil War," in Canadian and American Women, edited by Valeria Gennaro Lerda and Roberto Maccarini (Milano: Selene Edizioni, 2002)
---
Adrienne Davis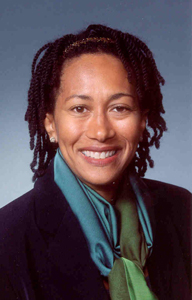 Adrienne Davis is the Reef C. Ivey II Research Professor of Law at the University of North Carolina School of Law where she teaches Property, Contracts, Trusts & Estates, and a variety of upper level legal theory courses, including Sex Equality, Law & Literature, and Slavery. She was awarded the Frederick B. McCall Award for Teaching Excellence by the graduating class of 2004. Professor Davis has also taught at the University of San Francisco, American University, and University of Chicago Law Schools. Professor Davis's scholarship emphasizes the gendered and private law dimensions of American slavery. She also does work on theories of commodification, law and literature, and reparations. She is the recipient of two grants from the Ford Foundation, the most recent administered through Brandeis University's Feminist Sexual Ethics Project to research women, slavery, sexuality, and religion; she was also a Resident Fellow at the Rockefeller Foundation's Bellagio Study and Conference Center. Professor Davis is a member of the boards of the Center of the Study for the American South and the Cultural Studies Program at the University of North Carolina, is on the publication committee of the Law & History Review, was a member of the Program Committee for the 2004 Annual Meeting of the Organization of American Historians and is currently a Distinguished Lecturer with that organization. She is a former editor of the Journal of Legal Education and Law and History Review and past chair of the Law & Humanities Section of the American Association of Law Schools.
Contact: davisad-at- email.unc.edu
---
Frances Smith Foster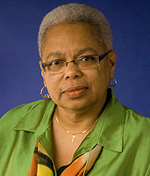 Frances Smith Foster is the Charles Howard Candler Professor of English and Women's Studies Emeritus and the chair of the Department of English at Emory University. Her specialties include African American family life before the twentieth century, African American literature, and the literature of slavery. Recent publications include Written by Herself: Literary Production by African American Women, 1726-1892 and Minnie's Sacrifice, Sowing and Reaping, Trial and Triumph: Three Rediscovered Novels by Frances Ellen Watkins Harper. Professor Foster is an editor of the Oxford Companion to African American Literature, the Norton Anthology of African American Literature, Behind the Scenes and Incidents in the Life of a Slave Girl. She is currently writing a book on family, marriage and sexual morality in antebellum African America.
Contact: ffoster-at- emory.edu
---
Jennifer Glancy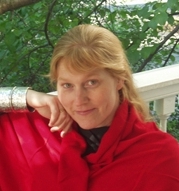 Jennifer A. Glancy is Professor of Religious Studies at Le Moyne College in Syracuse, New York, where she has served on the faculty since 1989, including a four-year term as director of the Honors program. As the Catholic Biblical Association Visiting Professor, she has lectured on slavery and the New Testament at L'École Biblique et Archaeologique Française in Jerusalem. She is the author of Slavery in Early Christianity (Oxford University Press: 2002), a History Book Club selection. Her numerous articles have appeared in Journal of Biblical Literature, Semeia, Biblical Interpretation, and other journals and edited volumes. She is also a co-author of Introduction to the Study of Religion (Orbis: 1998).
Glancy was awarded a B.A. by Swarthmore College and an M.A. and Ph.D. by Columbia University. She is co-chair of the Bible and Cultural Studies section of the Society of Biblical Literature. She serves on the editorial boards of the Journal of Biblical Literature and of Biblical Interpretation. She previously served as a member of the National Seminar on Jesuit Higher Education.
Contact: glancy -at- lemoyne.edu
---
Dwight Hopkins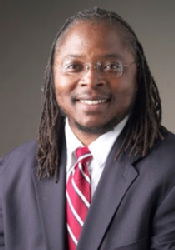 Professor of Theology at the University of Chicago Divinity School, Dwight N. Hopkins has authored Being Human: race, culture, and religion; Down, Up and Over: slave religion and black theology; Heart and Head: black theology past, present, and future; Shoes That Fit Our Feet: sources for a constructive black theology, and other texts. He is co-editor of Global Voices for Gender Justice and Cut Loose Your Stammering Tongue: black theology in the slave narratives. Hopkins is the Communications Coordinator for the International Association of Black Religions and Spiritualities, a Ford Foundation sponsored global project.
Contact: dhopkins-at- uchicgo.edu
---
Sylvester Johnson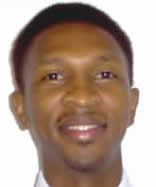 Sylvester Johnson is Assistant Professor of Religion at Indiana University Bloomington, where he teaches American religious history. His book The Myth of Ham in Nineteenth-Century American Christianity: Race, Heathens, and the People of God (Palgrave Macmillan 2004) was selected for the American Academy of Religion's Best First Book Award in the History of Religions in 2005. Johnson is also a fellow of the Young Scholars of American Religion program coordinated by the Center for the Study of Religion and American Culture at Indiana University Purdue University Indianapolis.
His research interests include the relationship between scriptures and race in the United States, the role of biblical narrative in the American religious imagination, and the postcolonial interplay of race, gender, and sexuality in the constitution of modern identities. He is currently working on a study of the concept of he heathen and biblical commentaries in American religious history.
---
Wilma King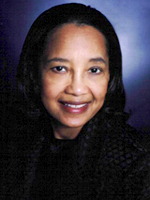 Wilma King, Strickland Professor of African American history, University of Missouri, Columbia, and author of The Essence of Liberty: Free African American Women in the Slave Era and Stolen Childhood, completed graduate degrees in American history at Indiana University. Her current interests focus on enslaved women and children in the criminal justice system as reflected in the May 2005 presentation, "'Mad enough to kill': Slave Girls and Murder in Antebellum Missouri," Slave Women's Lives Conference, Huntington Library, San Marino, California.
Contact: KingW-at- missouri.edu
---
Gail Labovitz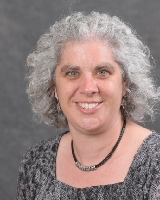 Gail Labovitz is currently Assistant Professor of Rabbinics at the American Hewish University in Los Angeles.
She is the author of the book, Marruage and Metaphor: Constructions of Gender in Rabbinic Literature (Lexington Books, 2009), which explores the use of ownership metaphors ("women are ownable," "marriage is an acquisition of property") in rabbinic texts of late antiquity to construct marriage, and by extension, gender and gender relations. She received her doctorate from the Jewish Theological Seminary of America in 2002, and was ordained as a Conservative rabbi there in 1992.
Her publications and conference presentations have also explored images of the nursing mother in early rabbinic sources, slavery and marriage in rabbinic thought, and the use of rabbinic sources for the study of women and gender in late antiquity. She has also taught at JTS and at the Academy for Jewish Religion. Her current project is a volume for the series "A Feminist Commentary on the Babylonian Talmud" and research and analysis of modern re-visioned Jewish marriage ceremonies.
Concurrent with her research for the FSE, Labovitz coordinated the Jewish Feminist Research Group, a project of the Jewish Women's Studies Program at JTS, and taught adult education through the Kollel program of the Hebrew Union College.
---
Florence Ladd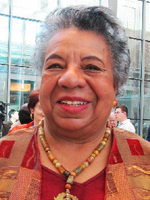 Photo by
Charles Giuliano
Florence Ladd, author, social critic, and psychologist, is a fiction writer. Her novel Sarah's Psalm (Scribner, 1996) received the 1997 Literary Award for Fiction from the American Library Association's Black Caucus. Ladd's short stories have appeared in The Golden Horn and Ragtime. She also has written several nonfiction and research works. She co-authored the book Different Strokes (Westview Press, 1979). Her recent nonfiction works are included in A Stranger in the Village (Griffin and Fish, eds.), Grandmothers: Granddaughters Remember (Marguerite Bouvard, ed.), and Dutiful Daughters (Jean Gould, ed.). Her essay "On Being Daddy's Son and Daughter" was published in FatherAt Grandmother's Table (Ellen Perry Berkeley, ed.). The Boston Globe Magazine published "A New Balance," a mother-son memoir, which will be published in the anthology Seasons of the Day: African American Women and Motherhood. Her recent Carolina poems appeared in the Dec. 2002 issue of the Women's Review of Books.
Educated at Howard University (B.S.) and the University of Rochester (Ph.D.), she has had an extensive career as a teacher and administrator. She has taught at Simmons College, Robert College, the American College for Girls in Istanbul, the Harvard Graduate School of Education, and the Harvard Graduate School of Design. She has held deanships at the Massachusetts Institute of Technology and Wellesley College. In 1984-85, she conducted an evaluation of the South African Education Program for the Institute of International Education. Subsequently, she worked for Oxfam America, initially as director of education programs and later as associate executive director. She was a consultant for the School for International Training's Zimbabwe projects.
From 1989 to 1997, she was director of the Bunting Institute at Harvard University, a multidisciplinary center for women in higher education. In 1998, she taught a fiction writing workshop at the Women's Institute for Continuing Education in Paris.
She has held fellowships at the Bunting Institute and the W.E.B. DuBois Institute at Harvard University; has been a resident fellow at the MacDowell Colony; and has been awarded several honorary degrees. She is a trustee of Hampshire College from which her son, performance poet Michael Ladd, graduated. She lives in Cambridge, Massachusetts, and Flavigny-sur-Ozerain in Burgundy.
Contact: fladd1 -at- earthlink.net
---
Linda McClain

Linda C. McClain is the Rivkin Radler Distinguished Professor of Law at Hofstra Law School. She is a nationally recognized scholar who speaks and writes regularly on family law, gender and law, feminist legal theory, and jurisprudence. At Hofstra, she teaches courses in these areas, as well as in property and welfare law. Professor McClain is the author of The Place of Families: Fostering Capacity, Equality, and Responsibility (Harvard University Press, 2006), which offers a liberal feminist perspective on the relationship between family life and politics and on a number of contested issues of family law and policy, among them, governmental promotion of heterosexual marriage and the denial of marriage to same-sex couples, the regulation of family life through welfare policy, sex education, and constitutional rights to reproductive freedom. Her articles have appeared in many books and legal journals as well as organizing major symposia on "Legal and Constitutional Implications of Calls to Revive Civil Society," in Chicago-Kent Law Review (2000), and on "Marriage, Families, and Democracy", in Hofstra Law Review (2003). She won Hofstra University's Stessin Prize for Outstanding Scholarship for her article "Irresponsible Reproduction," Hastings Law Journal (1996). Her most recent article, entitled "Some ABCs of Feminist Sex Education (in Light of the Sexuality Critique of Legal Feminism)," was published in Columbia Journal of Gender & Law and is available for download.
A central concern of Professor McClain's scholarship has been to elaborate an account of government's responsibility to foster in citizens the capacities for democratic and personal self-government, and of the place of families and other institutions of civil society in developing such capacities. More generally, her scholarship has engaged with prominent communitarian, civic republican, and feminist critiques of liberal legal and political theory, offering a reconstructive liberal feminist approach to such matters as privacy, family and marriage, sexuality, reproductive rights and responsibilities, and welfare policy.
Professor McCain received an A.B. from Oberlin College; her M.A. from the University of Chicago Divinity School; a J.D. from Georgetown University Law Center; and an LL.M. from New York University School of Law. Before joining the Hofstra faculty, she practiced litigation for five years at Cravath, Swaine & Moore. Professor McClain was a faculty fellow in ethics at the Harvard University Center for Ethics and the Professions during the 1999-2000 academic year. She has been a visiting professor at Harvard Law School and the University of Virginia School Of Law. During the spring 2006 semester, is visiting professor at the University of Pennsylvania School of Law. Professor McClain serves on the executive committee of the AALS Section on Family Law. She is a member of the Council on Contemporary Families and the American Society for Political and Legal Philosophy.
Contact: Linda.C.McClain-at-hofstra.edu
---
John T. Noonan, Jr.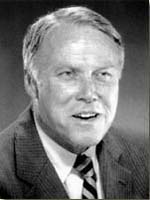 John T. Noonan, Jr., United States Circuit Judge, United States Court of Appeals for the Ninth Circuit. Noonan's work has been principally in the intellectual history of moral ideas in the West. Among his fourteen books are studies of usury (1956), contraception (1965), marriage and divorce (1970), abortion (1969 and 1979), bribery (1984), judicial ethics (1993), canon law (1997), legal ethics (1997), and religious liberty (1998). His most recent book is A Church That Can and Cannot Change (2005). He has also been the editor of the American Journal of Jurisprudence (1969). He has been the Meador Lecturer at the University of Virginia Law School; the Litowitz Lecturer at Yale University; the Holmes Lecturer at Harvard Law School; and the Erasmus Lecturer at the University of Notre Dame. He has also been a visiting professor of law at Boston College, Harvard, Notre Dame, Southern Methodist, and Stanford. He was consultant to the papal Commission on Problems of the Family; and was the 1995 Aquinas medalist of the American Catholic Philosophical Association. A member of the Special Staff of the National Security Council under President Eisenhower, he has been a Boston lawyer and the chairman of the Brookline, Massachusetts Redevelopment Authority. Beginning in 1967, he taught ethics, legal history, and jurisprudence at Berkeley where he is now Robbins Professor emeritus. He was appointed to the Ninth Circuit in 1985.
---
Nancy Rawles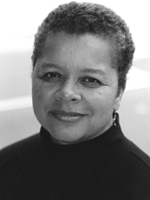 Nancy Rawles is the author of three critically-acclaimed and award-winning novels - My Jim (Crown Publishing 2005); Crawfish Dreams (Doubleday, 2003), and Love Like Gumbo (Fjord Press, 1997). All three novels address issues of sexuality, violence, and racial oppression in the lives of their female protagonists. Love Like Gumbo won an American Book Award for its portrayal of a lesbian daughter's struggle for independence from her warm but suffocating family. Crawfish Dreams, the story of an elder's coming to terms with the devastation of her community and the depression of her offspring, was selected for the Barnes and Noble Discover Great New Writers Program. Nancy's latest novel, My Jim, tells the story of the wife and children of Mark Twain's famous slave character from The Adventures of Huckleberry Finn. In her New York Times review, Helen Schulman called My Jim "as heart-wrenching a personal history as any recorded in American literature."
Contact: nrawles -at- earthlink.net
---
Dorothy Roberts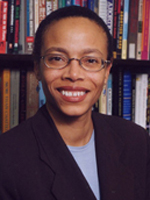 Dorothy Roberts is the Kirkland & Ellis Professor at Northwestern University School of Law, with joint appointments in the Departments of African American Studies and Sociology (courtesy), and as a faculty fellow of the Institute for Policy Research and faculty affiliate of the Joint Center for Poverty Research. She received her B.A. from Yale College and her J.D. from Harvard Law School. Professor Roberts has written and lectured extensively on the interplay of gender, race, and class in legal issues concerning reproduction, motherhood, and child welfare. She is the author of Killing the Black Body: Race, Reproduction, and the Meaning of Liberty (Pantheon, 1997), which received a 1998 Myers Center Award for the Study of Human Rights in North America, and Shattered Bonds: The Color of Child Welfare (Basic Books/Civitas, 2002), which received awards from the Institute on Domestic Violence in the African American Community and the American Professional Society on the Abuse of Children, as well as the coauthor of casebooks on constitutional law and women and the law. She has published more than fifty articles in books and scholarly journals, including Harvard Law Review, Yale Law Journal, and Stanford Law Review. She also serves as member of the board of directors of the Black Women's Health Imperative and the National Coalition for Child Protection Reform and as a member of an expert panel overseeing foster care reform in Washington State. Professor Roberts is also a frequent speaker at university campuses, public interest organizations, and other public forums on topics such as race and sex equality, reproductive rights, welfare reform, and child welfare policy. She is currently conducting research on the community-level effects of the spatial concentration of child welfare agency involvement in African American neighborhoods and on race-based biotechnologies.
Contact: d-roberts -at- law.northwestern.edu
---
Barbara Savage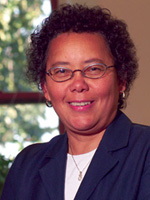 Barbara Dianne Savage is Geraldine R. Segal Professor of American Social Thought and a professor of history at the University of Pennsylvania, where she has been a member of the faculty since 1995.
Her research and her teaching center on twentieth century African American political and religious history and the historical relationship between race, media, and politics. She is currently completing The Politics of African American Religion, a book on religion and African American political culture in the twentieth century entitled. In addition, she served as the co-editor (along with R. Marie Griffith, Princeton University) of Women and Religion in the African Diaspora (forthcoming, Johns Hopkins University, 2006). Her earlier publications include the award-winning Broadcasting Freedom: Radio, War and the Politics of Race, 1938-1948 (UNC Press, 1999), as well as articles on African American religion and politics.
She has held fellowships at the Radcliffe Institute for Advanced Study, the Schomburg Center for the Study of Black Culture, the Center for the Study of Religion at Princeton, and the Smithsonian Institution. She received a Ph.D. in history from Yale in 1995; she also holds a J.D. from Georgetown (1977) and a B.A. from the University of Virginia (1974).
Prior to receiving her graduate degree, she was the Director of Federal Relations, Office of the General Counsel, Yale University; she also has served on the staff for the United States Congress and the Children's Defense Fund.
Contact: bdsavage -at- sas.upenn.edu
---
Emilie Townes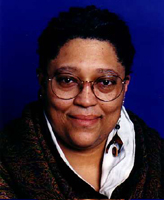 Emilie M. Townes is an ordained American Baptist clergywoman and a native of Durham, North Carolina. She holds a Doctor of Ministry degree from the University of Chicago Divinity School and a Ph.D. in Religion in Society and Personality from Northwestern University. Dr. Townes is the Andrew W. Mellon Professor of African American Religion and Theology at Yale Divinity School. She is editor of two collections of essays, A Troubling in My Soul: Womanist Perspectives on Evil and Suffering and Embracing the Spirit: Womanist Perspectives on Hope, Salvation, and Transformation. She has also authored Womanist Ethics, Womanist Hope, In a Blaze of Glory: Womanist Spirituality as Social Witness, and Breaking the Fine Rain of Death: African American Health Issues and a Womanist Ethic of Care. She is currently focusing on two areas of research. The first is the interrelationship between culture and evil; the second is women and health in the African diaspora, with attention to Brazil and the United States.
Contact: emilie.townes -at- yale.edu
---
David P. Wright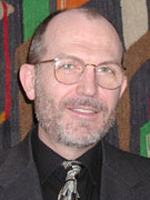 David P. Wright is professor of Hebrew Bible and ancient Near East at Brandeis University. He is currently working on a book for Oxford University Press that demonstrates that the Torah law collection known as the Covenant Code (Exodus 20:23-23:19) is literarily dependent on the Laws of Hammurabi from ancient Mesopotamia. His preliminary conclusions have appeared in the journals Maarav (2003) and Zeitschrift für Altorientalische und Biblische Rechtsgeschichte (2004). Both the Covenant Code and the Laws of Hammurabi feature ideas about slavery and thus are foundational in understanding the practice and its ideology in antiquity. Wright's earlier work deals mainly with ritual in the ancient Near East. He has published two books in this area: The Disposal of Impurity (Scholars Press) and Ritual in Narrative (Eisenbrauns). He is the author of numerous other studies on the Hebrew Bible and ancient Near East and was a contributing editor to the recent Religions of the Ancient World: A Guide (Harvard University Press).
Contact: wright-at-brandeis.edu