ELP Staff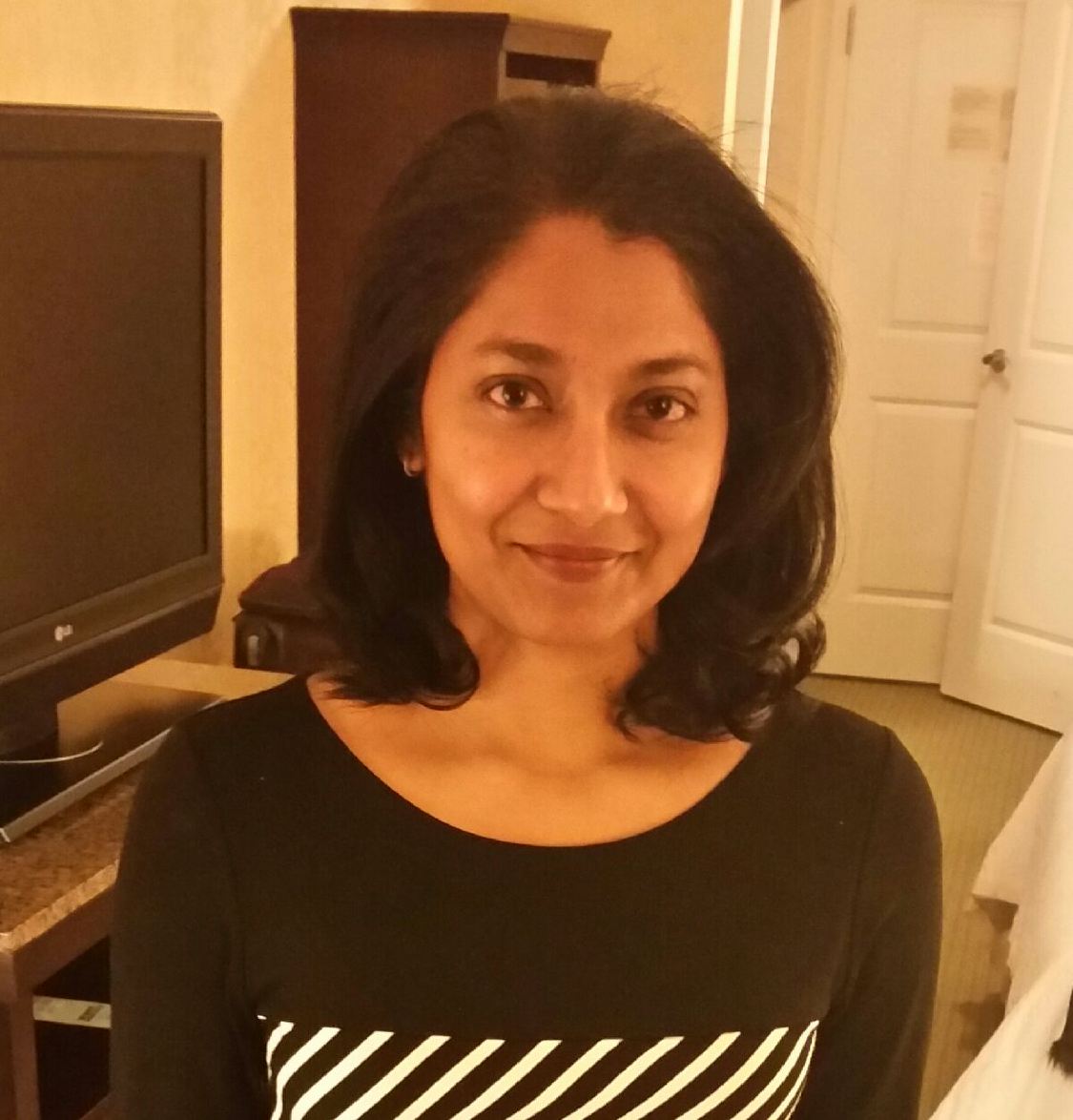 Vinodini Murugesan is the Director of English Language Programs at Brandeis University. She also serves the department as its Academic Specialist. She holds a B.Ed. (Hons.) TESL degree from Exeter University (UK), an MA in English Literature from the University of Malaya, and a joint MA in English Literature and Women's and Gender Studies from Brandeis University. She is currently completing a PhD dissertation in English at Brandeis. Vino organizes and oversees the office of English Language Programs, including the Gateway Scholars Program at Brandeis. She designed the academic model for the Gateway Scholars Program, and created the accessory programs that support it. She also supervises the talented group of staff, instructors, and academic tutors that work with English Language Programs. Vino has extensive international experience in the field of education as academic theory, government policy, and commercial enterprise. She worked for the Ministry of Education in Malaysia as a teacher educator to research, plan, and conduct teacher education programs. She designed various teacher education programs based on language acquisition theory as well as the practical reality of language-learner situations in various places. She has worked with international publishers as education specialist, writer/editor, and marketing consultant, and she has co-authred several ELT resource books. 
Amy Rinaldo is the Assistant Director of English Language Programs. She holds an M.A. in TESOL from the School for International Training (SIT) Graduate Institute, Vermont, and a B.A. in Art History with a minor in Political Science from University of California, San Diego. She has taught English to speakers of other languages for a total of seven years in China, Thailand, Poland, California, and Boston, with students from over 30 countries. She has worked on program and curriculum development in a variety of contexts including elementary education, literacy and adult education, job-readiness programs,  standardized test preparation, and higher education. Additionally, she has trained future teachers in a TEFL certification program and has served as an internship supervisor for TESOL graduate students. 
Amy serves as the Lead Instructor for the Academic Oral Communication component of the Gateway Scholars Summer Program, and she also teaches the Gateway Fall Academic Oral Communications classes. She also teaches and supervises ELP courses for the Graduate School of Arts and Sciences. Amy designs and conducts English Language workshops focusing on speaking, listening, and writing for the International Business Scholl (IBS) at Brandeis. She holds on-site office hours at IBS in the Fall and Spring semesters, and oversees the ELP/IBS tutorial program. 
Amy is passionate about experiential learning and empowering students through interactive explorations of language, culture, and effective communication. She led a demonstration on creating a do-it-yourself corpus during SIT's 2015 Sandanona Conference, reflecting her interest in corpus linguistics and how the authentic language found in language corpora can help unlock language patterns and be used to facilitate effective teaching and learning. She also presented on teaching non-verbal communication during in the Grad Student Forum at TESOL International 2015, highlighting her interest in pragmatics and cross-cultural awareness. Amy is a firm believer in creating instruction and programming that promotes not only academic success but also the holistic development and well-being of all students.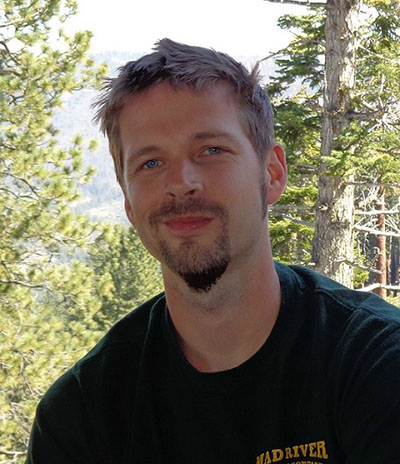 Scott Moore is the Analytical Writing Specialist for English Language Programs, as well as a Post-Doctorate Lecturer in Writing in the Brandeis English Department. He received B.A. and M.A. degrees in English from California State University, Chico, and his Ph.D. in English from Brandeis in August 2013. From 2009-2016 he taught eight sections of Composition and seven sections of the University Writing Seminar for the Writing Program at Brandeis. During his graduate work, he taught several courses in literature and rhetoric in writing, served as a writing tutor and workshop leader, and worked as a technical writer for the CSU Research Foundation. He received training in writing pedagogy from both CSU and Brandeis, is TESOL certified, and has spent the past three summers teaching Analytical Writing for Gateway. 
Scott enjoys working with students from varying cultural, economic, and educational backgrounds, and appreciates the fresh perspective and insight that generates from diverse student thinking. He values contextual approaches to scholarship, and challenges his students to consider how past texts and ideas inform our understanding of the present. Often, this means turning analytical attention to contemporary television, film, and digital media, as well as other textual objects from American popular culture. As a writing teacher, he also enjoys helping students to conceive of academic writing as a recursive process, one which begins in focused thought, and transforms through sustained drafting and revision into polished written product. His own current research interests center on issues of class, social mobility, and inequality, and his dissertation examines the failure of meritocracy in nineteenth-century U.S. literature and culture. He is also interested in the American Western, and recently presented work on Andrew Dominic's film,The Assassination of Jesse James by the Coward Robert Ford. Scott is a repeat contributor to ESQ's "Year in Conferences" project, and his written work has previously appeared in ATQ, as well as the volume, Facing Melville, Facing Italy: Democracy, Cosmopolitanism, Translation.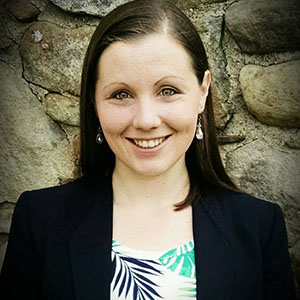 Angela Tribus is the Academic Oral Communications Specialist for English Language Programs.  She holds an M.A. in TESOL (Teaching English to Speakers of Other Languages) from SIT Graduate Institute and a B.A. in International Studies from Juniata College. Angela is a Returned Peace Corps Volunteer, and she has taught English to speakers of other languages in Ecuador, China, Costa Rica, and the US. She directed a non-profit community learning center and has been a teacher educator for the Costa Rican Ministry of Public Education. She has also worked on community-based initiatives within the US to promote access to language acquisition support and financial literacy for English language learners. Angela's research interests include Roman Jakobson's Communicative Functions of Language, Sociocognitive Theory, and Music and Language Acquisition, and she has presented on these topics at the National Conference for Teachers of English (CR) and SIT's 2016 Sandanona Conference. At Brandeis, Angela teaches Academic Oral Communications courses to undergraduate and graduate students in the Graduate School of Arts and Sciences (GSAS.) She also provides one-on-one oral communications tutorials for graduate students at the Heller School for Social Policy and Management as well as for visiting scholars, post-doctoral fellows, and other English language learners at Brandeis. 
Sarah Wagner is the Program Administrator of English Language Programs. She holds an M.S. Ed. TESOL from the University of Pennsylvania Graduate School of Education and a B.A. in International Studies and Spanish from Denison University. Sarah first became interested in international education while studying abroad in Buenos Aires, Argentina. After college, she taught English to high school students in Spain for two years and has since taught English to refugees, immigrants, and international students in Cleveland and Philadelphia. While earning her Master's degree, Sarah trained and mentored international graduate students in her department and coordinated Penn's International Student Orientation. She is interested in working with her colleagues at ELP and throughout Brandeis to create a supportive environment where international students thrive.  Sarah's departmental responsibilities include providing managerial support to the Director of English Language Programs, supervising student staff throughout the academic year, and assisting with the implementation of all ELP programs.