Water crisis? Discover more with 'FLOW' movie premiere TONIGHT
WHO:
Director Irena Salina will screen her film on the challenges facing Earth's water supply and answer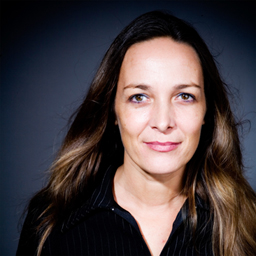 questions from the audience.
WHAT:
A documentary surrounding what's being called "a crisis" with a critical natural resource is coming to Brandeis. "FLOW: For Love Of Water" (2008), directed by Irena Salina, will have its Boston premiere at the university on May 1.
According to the film's website, FLOW "ensures that the precarious relationship between humanity and water can no longer be ignored" with a focus on politics, pollution and human rights.
Filmed in 12 countries, the documentary discusses how the water supply is already drying up, threatening the future of life on Earth. The situation is causing people in some areas of the world to fight for water and, unless there is change, a threat exists that only those who can afford to pay for water will survive.
FLOW premiered in the documentary competition at the 2008 Sundance Film Festival. Since then the film has picked up several awards at the 2008 Mumbai Film Festival, the Vail International Film Festival and the Flagstaff Film Festival.
Born in France in 1968, Salina started her career as a radio journalist in Paris at the age of 15 and worked in many areas of production before creating her first short film "See You on Monday." She created her first award winning feature film, "Ghost Bird: The Life and Art of Judith Deim," in 2000.
The screening is free and open to the public. The film will be followed by a question and answer session with Salina and Shri Rajendra Singh, one of the water experts featured in the film. The event is sponsored by the Film Studies Program and the Edie and Lew Wasserman Fund. For more information contact Dona DeLorenzo at delorenz@brandeis.edu.
WHEN:
Thursday, May 1, 2008 at 7:30 p.m.
WHERE:
Wasserman Cinematheque, located in the Sachar International Center, Brandeis University, 415 South Street, Waltham, Mass.
Return to the BrandeisNOW homepage