HBI book wins National Jewish Book Award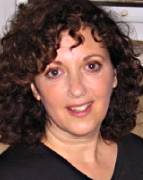 WALTHAM, Mass. – The 21st publication in the HBI Series on Jewish Women, "Feminism Encounters Traditional Judaism" by Tova Hartman, will receive a National Jewish Book Award on March 4, 2008. Hartman, a professor at Hebrew University and social activist, shares her story from frustration by numerous failed attempts to make her Orthodox synagogue in Jerusalem more open to women, to how she set about building her own congregation. Shira Hadasha Congregation was completed in 2002. Today, hundreds of Jerusalemites attend these services, enjoying a new type of worship environment called a "partnership minyan" created by Hartman and her co-founders.
Ten more congregations on the Shira Hadasha model have sprung up, both in the United States and Israel, based on Hartman's vision. The act of building this synagogue – against amazing odds – was radical and revolutionary, a testimony to Hartman's own deeply felt commitment to both feminism and Orthodox Judaism.
"Feminism Encounters Traditional Judaism: Resistance and Accommodation" is an innovative analysis of how creative tensions between modern Orthodox Judaism and feminism can lead to unexpected perspectives and beliefs. "For me, starting the shul was a deeply personal decision that came out of both believing in tradition and the possibilities of feminism and tradition, and feeling very alone in a world of people wanting to keep modernity and Orthodoxy very separate – thus knowing in some way that I had to leave, or at least leave the model I had known, and create something new," says Hartman.
She addresses issues and questions of particular current cultural interest and discusses three feminist analyses of Freudian psychology for reading Jewish texts; modesty and the religious male gaze; the backlash against feminism by traditional rabbis; the male imagery in liturgy; and Orthodox women and purity rituals. Hartman's discussion of various areas of intersection and interdependency between traditional and modern worldviews will serve as a significant contribution to the discourse in these fields.
The National Jewish Book Awards will be held March 4 in New York City. Hartman will receive the Barbara Dobkin Award in Women's Studies.
The HBI Series on Jewish Women publishes a wide range of books about Jewish women and gender issues in diverse contexts. By offering fresh perspectives on Jewish women's history, lives and experiences worldwide, the series aims to close a major gap in Jewish learning.
Return to the BrandeisNOW homepage