Experts to examine gender, race in the historic 2008 presidential primaries
Event will take place on Thursday, Feb. 7, following the results of "Super Tuesday"
"With the campaigns of Hillary Clinton and Barack Obama, gender and race are being talked about more than ever in relation to national politics. Implicit in these discussions is a range of assumptions – about language, history, society and culture."
    – James Mandrell, chairman of Brandeis University's Women's and Gender Studies Program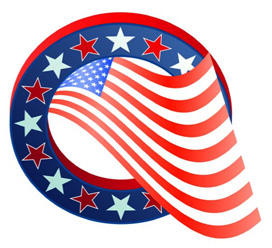 WHO: Jill Greenlee and Daniel Kryder, professors of politics; Mingus Mapps, professor of African and Afro-American studies and politics; Eileen McNamara, professor of the practice of journalism.

WHAT: "Primary Questions: A Roundtable Discussion of Gender and Race in the U.S. Primary Elections." Four professors with expertise in politics, Afro-American studies and journalism will meet to discuss the latest developments following "Super Tuesday" and what roles gender and race may play in this year's primaries.

Greenlee studies the political attitudes of ordinary citizens and how individuals change politically as they move through life; Kryder's expertise covers the history of race policy and politics, the presidency and wartime politics; Mapps' research and teaching interests focus on issues at the intersection of race and American politics; and McNamara is a Pulitzer Prize- winning journalist, formerly of the Boston Globe, with expertise in journalism, society and politics.

This event is co-sponsored by the departments of African and Afro-American Studies, American Studies, Politics, and the Women's and Gender Studies Program. Space is limited: open to current members of the Brandeis community.
WHEN: Thursday, Feb. 7, 5:30-7 p.m.

WHERE: Pearlman Lounge, Pearlman, Brandeis University, 415 South St., Waltham, Mass.

Return to the BrandeisNOW homepage