U.S. Senator Carl Levin to observe Martin Luther King Day at Brandeis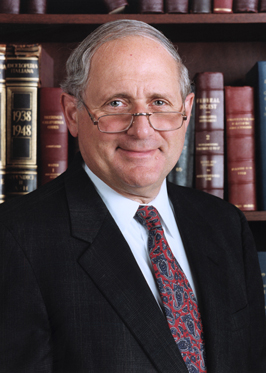 U.S. Senator Carl Levin (D-MI), chairman of the powerful Senate Armed Services Committee, will speak on U.S. abuses of human rights at Abu Ghraib prison in Baghdad and Guantanamo prison in Cuba during Brandeis' observance of Martin Luther King Day.
Levin's speech, to be delivered at 6 p.m. on Monday, Jan. 21 in the Shapiro Campus Center theater, is co-sponsored by 10 student and faculty organizations.
It will be preceded by a walk on the campus' Freedom Trail and a musical performance in the campus center atrium, and will be followed by more music and dance, poetry readings and a student rendition of one of Dr. King's speeches.         
The Brandeis Freedom Trail is a series of sites on campus where significant events of protest or civic and social activism have occurred. Tours will be led by the MLK Scholars & Friends, and will depart from the atrium of the Shapiro Campus Center beginning at 5 p.m. 
A three-member panel of specialists in military policy and civil rights will respond to Senator Levin's speech and pose questions to the senator, after which Levin will take questions from the audience.
The panel is comprised of Ibrahim Sundiata, the Samuel and Augusta Spector Professor of History and a specialist in African and Afro-American studies; Guy Raz '96, defense correspondent for National Public Radio; and Mari Fitzduff, a professor of coexistence who specializes in conflict and coexistence.
Participants in the musical, dancing and oratory programs are Manginah, a Jewish a cappella group; Voices of Praise, the Brandeis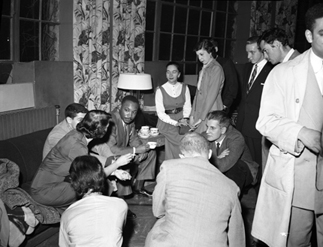 gospel choir; Brandeis Praise Dancers; saxophonist Jeff Robinson, 1998 Nuyorican poetry champion Kayo; singer Tauc; writer Chris Slaughter; and Jonathan D'Oleo '08, who will present one of Dr. King's speeches.
All events are free.
In addition to the participating groups, co-sponsors include the Schuster Institute for Investigative Journalism; the Brandeis Black Student Organization; the student organization Gen Ed Now; the Brandeis Orthodox Organization; the International Center for Ethics, Justice and Public Life; MLK Scholars & Friends; the Brandeis Chaplaincy and the Division of Student Life.

Return to the BrandeisNOW homepage