Students hope "spoken word" concert will inspire after-school programing
Jan. 19 event featuring all-star poets will benefit a new community center in Waltham, youth programs
A community-minded group of Brandeis students is hoping that the power of the "spoken word" is strong enough to make a big difference in Waltham – the city the university calls home.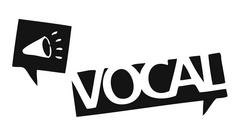 VOCAL, a student-run organization with more than 25 members, is hosting a spoken word concert at Brandeis on Jan. 19 called "VOCAL 2008: Speaking Up for the Future." The charity show will feature an international all-star lineup of award-winning poets who will take the stage to raise money and awareness for after-school programs in Waltham.
"Spoken word has a very moving power," said student Jason Simon-Bierenbaum '11, an event organizer. "We chose poets from different backgrounds who all have moving words to share. For example, Carlos Andres Gomez was a social worker and Jared Paul has been coaching youth poets in Providence for over five years."
Simon-Bierenbaum added that the concert is a perfect fit with VOCAL's mission because poets are often very socially active and able to inspire an audience to action. The event coincides with a large effort at Brandeis to promote civic awareness through the university's "Community-Engaged Learning Program."
This year students from several classes involved in the program have been revitalizing the Prospect Hill Terrace public housing apartments in Waltham. A portion of the proceeds from VOCAL 2008 will go towards converting an old day care center at the complex into a new community center. The center may offer an out-of-school time program for children, tutorial classes for adults and other engaging opportunities for the community. In addition, the concert will benefit other Waltham youth programming selected with the guidance of the Waltham Partnership for Youth.
"Oral poetry is perhaps the most ancient human art," said Mark Auslander, Brandeis assistant professor of anthropology and academic director of the Community-Engaged Learning Program. "Through the spoken word poetry, people often express that which cannot be stated in conventional language. It strikes me as especially fitting that the Prospect Hill tenants, who are regaining a "voice" as they re-form their tenants organization and take control of their immediate community, should be supported by VOCAL, a student organization dedicated to the power of oral poetry."
The students are also working on a letter writing campaign, which asks public officials to examine the need for quality out-of-school programming in the city. "Students need a way to express themselves," Simon-Bierenbaum said. "Only so much of what kids learn comes directly from classrooms."
Another goal VOCAL has is to further strengthen the relationship between the Waltham community and Brandeis. The students are planning to organize other programs in the Waltham area, and are hoping to expand this effort by holding yearly events benefiting other programs in the greater Boston region, partnering with other colleges and hosting events in other cities. They also want VOCAL to become an official non-profit organization in the near future.
VOCAL members will hold writing and poetry workshops for young people from Waltham before and after the concert. This event, held at the Spingold Theater Center, is open to the public. Ticket prices include suggested donations for Brandeis students, $16-21 for general tickets and $36 for VIP tickets to meet the poets after the show. Tickets are available for purchase at http://go.brandeis.edu/BrandeisTickets. More information will soon be available at www.VOCAL08.com.
VOCAL 2008 poets:
Saul Williams
Hailed as "a dreadlocked dervish of words" and "the Bob Marley of American Poets" by Esquire Magazine, Williams is the 1996 Nuyorican Poet's Café Grand Slam Champion. He starred in the 1998 feature film "Slam" which won the Sundance Festival Grand Jury Prize and Cannes Camera D'Or. He has performed with The Fugees, KRS-One, Sonia Sanchez and recently released his third album which was co-produced by Trent Reznor of Nine-Inch Nails.
Carlos Andres Gomez
Gomez is a 2006 Toronto International Poetry Slam Champion and a two-time National Poetry Slam Finalist. He is a member of the legendary Nuyorican Poets Café's Slam Team that finished second in the U.S., and with the NYC/louderARTS Slam Team that finished third. He co-starred in Spike Lee's 2006 film "Inside Man."
Mayda Del Valle
Del Valle is a 2001 Nuroyican Grand Slam Champion and 2001 Individual National Poetry Slam Champion. She became the first and youngest Latina ever to win the nationals. An original cast member and writer for Tony award winning Def Poetry Jam on Broadway, she wrote her own one-woman show, "The Insecurities of an Eagle," which won the Audience Favorite Award at the Third Annual Downtown Urban Theater Festival in New York City.
Buddy Wakefield
Wakefield is a two-time individual World Poetry Slam Champion featured on NPR, BBC, HBO, and most recently signed to Strange Famous Records. He is a board member with Youth Speaks Seattle and a member of Team Seattle 2006 and 2007 for the National Poetry Slam Finals. Wakefield is honored that his work is published internationally and that it has been used to win national collegiate forensics competitions. He is a member of Solomon Sparrows Electric Whale Revival and is known for delivering raw, rounded, high vibration performances of humor and heart.
Iyeoka
As a vocalist and a poet, Iyeoka's presentations are energetic, interactive and always inspiring. Iyeoka seamlessly integrates the vision and spirit of the organizations she works with into her theatrical performances. Her poetry has a way of touching the hearts of audience members as she creates just the right mood in the room.
Jared Paul
Paul is the coach of the Providence Youth Team and a member of the Providence Adult Poetry Slam Team. He is a repeat finalist in the National Individual Poetry Slam Championships, as well as a nationally touring artist.
Featured Youth Poets:
Youth participants include the 2007 Brave New Voices International Youth Poetry Slam Champion Philadelphia Team (Alysia Harris, Ben Alisuag, Joshua Bennet, Jason Henry Simon-Bierenbaum Noel Scales, and coaches Just Greg and Rienne); Aemon Mahoney and Paul Graham from the International Youth Poetry Slam Finalist Team Providence and Def Poetry as well as team member Laura Murphy; and George Watsky (member of 2006 International youth Poetry Slam Championship San Francisco Team and Def Poetry Jam, who has hosted his own Off-Broadway one-man show).
Event Host:
Brandeis's own "Harlym 125" (Jamele Adams, associate dean of student life)
Return to the BrandeisNOW homepage