'Special' teaching recognition; esteemed professor cited by Student Senate

"One looks back with appreciation to the brilliant teachers, but with gratitude to those who touched our human feelings…" ~ Carl Jung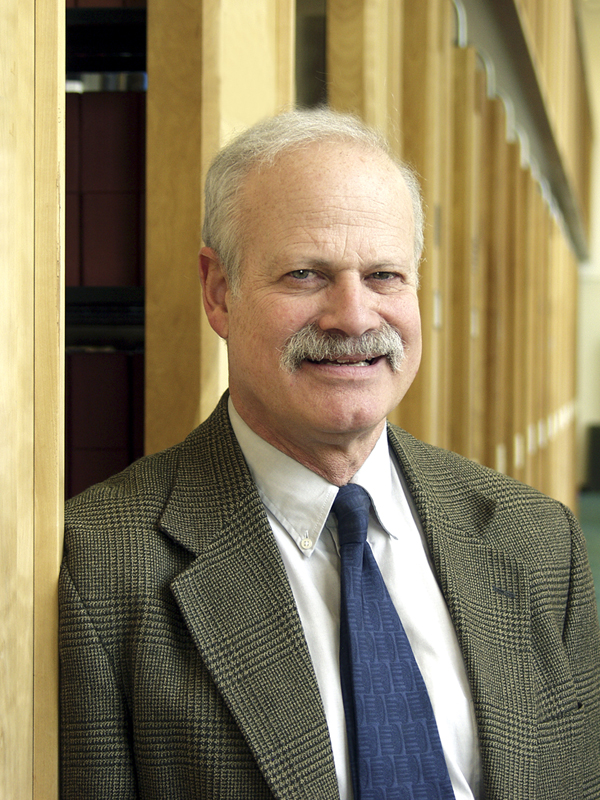 None would argue that Steve Whitfield is not a great professor, and so it seems fitting that the Student Senate at Brandeis has bestowed upon him its special teaching award for 2008. But, inarguably, Whitfield, whose expertise is 20th-century American political and cultural history, is more than an exceptional scholar and teacher. The Max Richter Professor of American Civilization also is known as being uncommonly sincere and good-natured – a person who is interested not only in his students' intellectual vitality and future endeavors, but also in what others around him believe, think and feel.
Whitfield, Brandeis PhD'72, is no stranger to special recognition; his scholarly writings and long teaching career at Brandeis have earned him many professional accolades, fellowships and awards. But recently he said that he was particularly touched that his current students would salute him and his work.
"This really is nice," he said. "It's special."
The Brandeis Student Union Teaching Award was established in the spring of 2001 to honor an exceptional professor at the university and recognize the reviews espoused in students' course evaluations. Winners of the award are chosen through a vote of the student body each spring. The recipient is picked from the top three professors from across the university based on course evaluations.
Whitfield (American studies, journalism) is in good company among professors who have been singled out for the Student Senate Teaching Award. Others who have been honored with it are Gordon Fellman (2007), sociology, Don Katz (2006), psychology and Dan Perlman (2004, 2005), biology and environmental studies.
Return to the BrandeisNOW homepage