Chasing Oscar: Hollywood contenders to discuss their craft (next screenings Nov. 13 and 15)
Brandeis hosting stars in new film screening series
WHO: Actors Richard Jenkins, Melissa Leo and Mark Ruffalo will screen their work separately at Brandeis in a new

series of Hollywood film screenings.

WHAT: Three of Hollywood's most respected veteran character actors are starring in films of their own, and they will attend 35mm screenings of their work at Brandeis University.

Actors Richard Jenkins will come to Waltham to screen "The Visitor" (Overture Films) on Nov. 3, Melissa Leo will follow on Nov. 13 to screen "Frozen River" (Sony Picture Classics) and Mark Ruffalo will screen "What Doesn't Kill You" (Yari Film Group) on Nov. 15 in an exclusive Boston sneak

preview. Jenkins is a contender for a 2008 Academy Award for best actor and star of "Burn After Reading" and "Step Brothers." Leo is a 2008 best actress contender and Ruffalo is up for best actor.

"All gave performances that are among the most critically-acclaimed of 2008, and they're now serious contenders for Academy Award nominations," said Alice Kelikian, Brandeis associate professor of history.

Following the screenings the actors will participate in conversations and audience question and answer sessions moderated by Los Angeles Times awards blogger Scott Feinberg ("The Feinberg Files"), a Brandeis alumnus.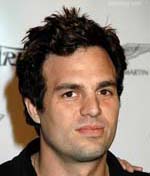 The new series is made possible by the Brandeis University Film Studies Program and The Edie and Lew Wasserman Fund, both chaired by Kelikian. The screenings are free and open to the public. Film studies students will get preference in seating. The remaining seats will be given to the first people to arrive. For more information contact Dona DeLorenzo at 781-736-2270 or delorenz@brandeis.edu.

WHEN:
Monday, Nov. 3, 7 p.m.
"The Visitor" with Richard Jenkins

Thursday, Nov. 13, 7 p.m.
"Frozen River" with Melissa Leo

Saturday, Nov. 15, 7 p.m.
"What Doesn't Kill You" with Mark Ruffalo
Tickets required to attend this event. Anyone seeking remaining tickets must attend the screening on 11/13 in order to claim them.

WHERE: The Edie and Lew Wasserman Cinematheque, located in the Sachar International Center, Brandeis University, 415 South Street, Waltham, Mass.


Return to the BrandeisNOW homepage