Gen Ed Now to host forum on Obama at 100 days
Analysts to examine record on economy, foreign affairs and health care on Sunday, April 19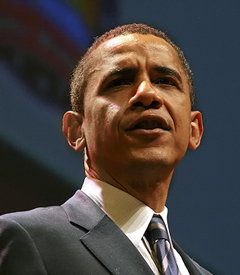 WALTHAM, Mass. — The student organization Gen Ed Now will host "Obama's 100 Days: A Progress Report" at 7:30 p.m., Sunday, April 19 in the Sherman Function Hall of Hassenfeld Conference Center.
The event will feature a distinguished panel of experts who will evaluate the Obama administration's conduct in three key areas: the economy, foreign policy and health care.
Greg Mankiw, professor of economics at Harvard University and former chairman of President George W. Bush's Council of Economic Advisers, will weigh in on the economy.
Stuart Altman, the Sol C. Chaikin Professor of National Health Policy at Brandeis' Heller School and former Deputy Assistant Secretary for Health Policy, will comment on health care legislation, including the prospects and substance of a viable reform bill.
Charles Dunbar, a former ambassador and current professor of international relations at Boston University will discuss the administration's foreign policy conduct.

The panel will be moderated by Peniel Joseph, professor of African and Afro-American Studies at Brandeis and a commentator on PBS. He will also provide historical background on the concept of a president's first 100 days.

Refreshments will be served.
Return to the BrandeisNOW homepage