Capture your favorite critter — with your camera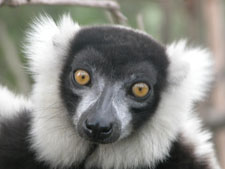 Brandeis students, faculty and staff are invited to enter photographs of animals and insects observed over the upcoming mid-year break in the My Favorite Critter Photo Contest on the new Brandeis Forum on Environmental Crisis web site.
 
No fungi, please.
 
To enter a photo, send a JPG or GIF image to environment@brandeis.edu with your name. Images should be original digital pictures no smaller than 800 x 550 pixels. Multiple entries are permitted. The deadline for entries is Feb. 12, 2010. The winner will be announced following spring break.
 
The prize for winning this contest is a day spent shadowing/shooting with prize-winning Boston Globe photographer Essdras M. Suarez.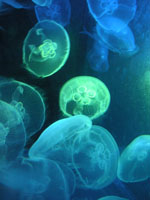 Suarez was born in Panama, and lives in the Boston area with his wife Sara and their spoiled cat Duncan. A graduate of the University of Florida, he joined the staff of The Boston Globe in 2002 after six years on staff at the Rocky Mountain News in Denver, where he shared the 2000 Pulitzer Prize in spot news.
 
Suarez has covered the Iraq war, conflict in Haiti, the Asian tsunami aftermath, and Israeli settlement evacuation among his many foreign assignments. Other assignments for the Globe have taken him to Sudan, Egypt, Laos, Cambodia, Venezuela, Brazil, Russia, Panama, Guatemala, El Salvador, Mexico, Costa Rica, Honduras, Indonesia, France, Israel, Iraq, Kuwait, China, and Turkey, as well as countless domestic locations. He taught photojournalism to the Salvadoran press corps under the auspices of the U.S State Department, and more recently at the Universidad Veritas in San Jose, Costa Rica..
Return to the BrandeisNOW homepage