Brandeis and 'NOW on PBS' team up to uncover teen sexual harassment at work
Friday, Feb. 20 broadcast will feature groundbreaking investigation by Schuster Institute for Investigative Journalism
Watch a preview of the Feb. 20 NOW program here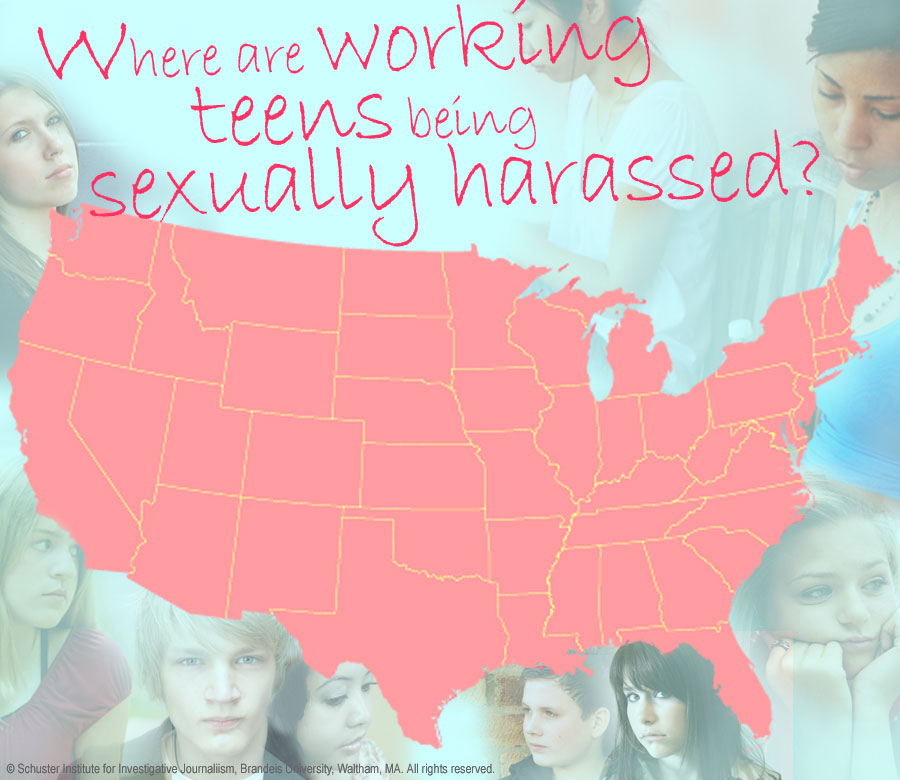 WALTHAM, Mass. -- The Schuster Institute for Investigative Journalism and 'NOW,' the PBS public affairs program, have teamed up to present a groundbreaking broadcast investigation of teen sexual harassment in the workplace.

The show, airing Friday, Feb. 20, will showcase the work of E.J. Graff, the institute's associate director and senior researcher, whose investigation into the problem was first published in Good Housekeeping magazine in 2007. Graff and the Schuster Institute team chased down some new leads for NOW, including the story of a teenager whose supervisor ripped off her shirt and took a picture while she was working at Jamba Juice.

"We are delighted with the institute's collaboration with PBS's NOW," said Florence Graves, Schuster Institute founding director. "Many older people like to believe that the problem of sexual harassment in the workplace began to get resolved almost 20 years ago, after the groundbreaking Senate hearings in which Anita Hill's testimony against Supreme Court nominee Clarence Thomas rocked the nation. The Schuster Institute found it deeply disturbing to uncover information that hundreds of thousands of young people in the workplace today are fighting some of the same problems, but with even less preparation than adult women and against steeper odds. We hope this collaboration will reach parents and policymakers alike."  

According to Graff's research, teenagers are in more danger from sexual predators at their part-time jobs than through the Internet. It's a vastly underreported phenomenon, but young women and men have been stepping forward to tell their stories.

In the program, abused teenagers talk with senior correspondent Maria Hinojosa—telling stories that offer insight into the lives of the more than 200,000 teens who, according to estimates, are sexually assaulted on the job each year. Hundreds of thousands of others are reportedly sexually coerced, groped, grabbed, and cornered in ways for which they are entirely unprepared. The show will track their legal journeys to justice, and will examine how the issue of sexual harassment affects teenagers across the country -- many of whom don't know how to report workplace abuse, or even how to recognize when their bosses cross the line.

The Schuster Institute's website offers glimpses into the stories of scores of other teenagers who were sexually assaulted, abused, or harassed on their jobs for nationally known franchises and small local employers. For more detailed information on the issue, visit Brandeis University's Schuster Institute for Investigative Journalism's website.

The NOW program will air on Friday, Feb. 20 at 8:30 p.m. (check local listings).  The program will also be available on the show's website after it airs.


Return to the BrandeisNOW homepage