Oscar contender Michael Shannon of 'Revolutionary Road' visits Brandeis
Best supporting actor nominee will screen the film and answer audience questions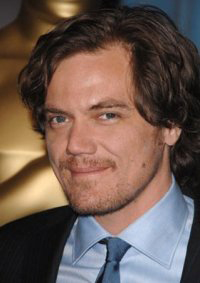 WHO:
Academy award nominee Michael Shannon will screen "Revolutionary Road" and answer audience questions at Brandeis University.
WHAT:
Shannon's performance in the film, opposite Kate Winslet and Leonardo DiCaprio, earned him a best supporting actor Academy Award nomination. Shannon, 35, is an acclaimed actor on both the stage and screen. He originated the role of Peter Evans in "Bug" on the stage, and has appeared on screen in "Groundhog Day," "Pearl Harbor," "8 Mile," "Vanilla Sky," and "World Trade Center."
The event is the fifth installment of the popular "Los Angeles Times East Coast Screening and Q&A Series" at Brandeis. Following the screening, Shannon will take questions from LA Times Oscar blogger and Brandeis alumnus Scott Feinberg and students.
Set in the 1950s, the film follows Frank and April Wheeler and their mediocre life in a Connecticut suburb. Frank commutes to an office job he detests in New York City and April stays at home with their two children. Unsatisfied with their situation, the couple decides to pursue a new life in France. However, their move sparks fighting, jealousy and obstacles, further preventing them from their dreams.
The event is sponsored by the Film Studies Program and the Edie and Lew Wasserman Fund and is open to the public. For more information and tickets contact Dona DeLorenzo at 781-736-8270 or delorenz@brandeis.edu.
WHEN:
Thurs., Feb. 12, 7 p.m.
WHERE:
Brandeis University's Edie and Lew Wasserman Cinematheque (inside the Sachar International Center), 415 South Street, Waltham, Mass.
Return to the BrandeisNOW homepage