Peniel Joseph provides live analysis of presidential inauguration for PBS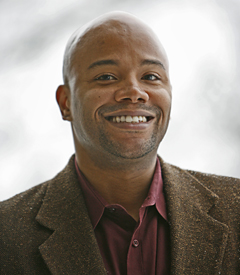 Peniel Joseph, associate professor of African and Afro-American studies and author of "Waiting til the Midnight Hour: A Narrative History of Black Power in America," provided commentary on President Barack Obama's landmark inauguration and his promise for a new era of responsibility for PBS' NewsHour.
Watch the streaming video.
Read the transcript.
Joseph also recently discussed the impact of an Obama presidency with the Washington Post and the San Francisco Chronicle. 
Return to the BrandeisNOW homepage