Explore common ground Monday in a Jewish-Muslim feminist dialogue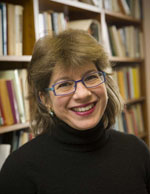 A Jewish-Muslim feminist dialogue between Susannah Heschel, Professor of Jewish Studies at Dartmouth College, and Kecia Ali, Assistant Professor of Religion at Boston University, will be held from 3:40 to 5 p.m. on Monday, March 30, in room 201 of the Lown Building.

The event is presented by the Kraft-Hiatt Fund and co-sponsored by the International Center for Ethics, Justice and Public Life, the Feminist Sexual Ethics Project, and the Department of Women's and Gender Studies.

Heschel's scholarship focuses on Jewish-Christian relations in Germany during the 19th and 20th centuries, the history of biblical scholarship, and the history of anti-Semitism. Her publications include "Abraham Geiger and the Jewish Jesus," which won a National Jewish Book Award and Germany's Geiger Prize, and a forthcoming book, "The Aryan Jesus: Christian Theologians and the Bible in Nazi Germany."

Heschel has held visiting professorships at Princeton University, the University of Cape Town, and the University of Frankfurt. Currently, she serves on the faculty at Dartmouth College in the Jewish Studies Program, the Department of Religion, and the Women's and Gender Studies Program.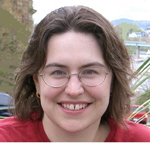 Ali received her Ph.D. in Religion with a specialization in Islamic Studies, from Duke University in 2002. She has worked as a research analyst for the Feminist Sexual Ethics Project at Brandeis University and as a research associate in Harvard Divinity School's Women's Studies in Religion Program. She also held a Florence Levy Kay postdoctoral fellowship in Islamic Studies and Women's Studies at Brandeis.

Ali's  most recent book is titled "Sexual Ethics and Islam: Feminist Reflections on Qur'an, Hadith, and Jurisprudence." Her research centers on Islamic religious texts, especially jurisprudence, and women in both classical and contemporary Muslim discourse, with a focus on the 9th century.


Return to the BrandeisNOW homepage