MusicUnitesUS to present Nettle: a unique intercultural experience
Concert will include North African folk, free improvisation, Arab and Western classical traditions and hip-hop break-beats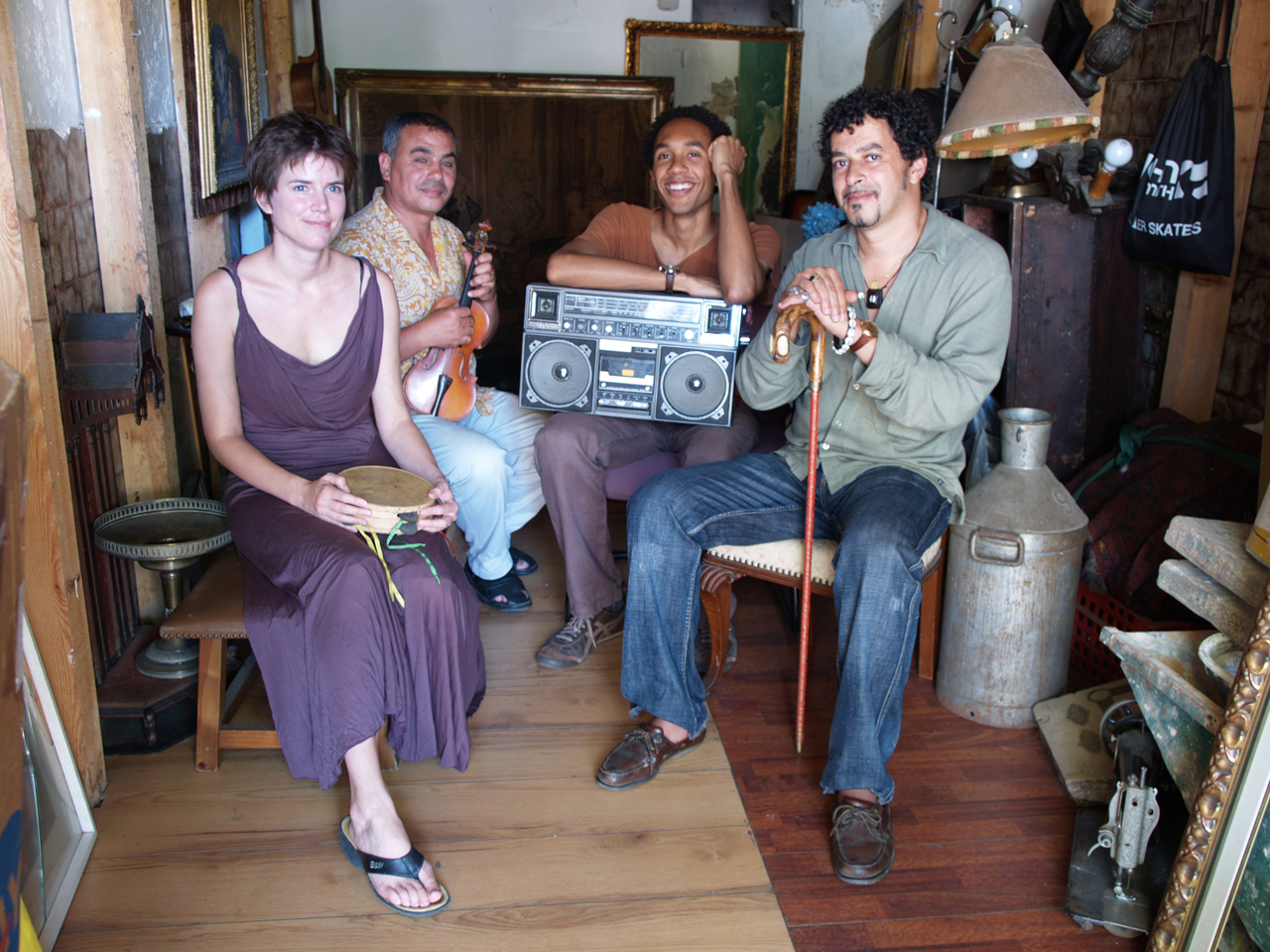 MusicUnitesUS World Music Concert
"Nettle: Music for a Nu World"
Cultural Collaboration in the Globalized Age
Saturday, March 21, 8 p.m.
Slosberg Recital Hall, Slosberg Music Center
Brandeis University
Pre-Concert Talk
"Nettles, Neighbors, and Nu World Music" With Wayne Marshall
Florence Levy Kay Fellow in Ethnomusicology, Brandeis University
7-7:45 p.m. in the Rose Art Museum
WALTHAM, Mass. – A new season brings a new twist to the
MusicUnitesUS
world music concert series at Brandeis University. Usher in spring with the provocative sounds of
Nettle
, packed with North African folksong, free improvisation, Arab and Western classical traditions and hip-hop break-beats.
Through the combined efforts of Wayne Marshall, Florence Levy Kay Fellow in Ethnomusicology, and Judith Eissenberg, MusicUnitesUS director, Nettle's African-American DJ, Scottish cellist and two Moroccan musicians will perform in Slosberg Recital Hall on March 21. The "geography defying project," founded by DJ/rupture, involves the musicians and a video artist.
"When I met Judy Eissenberg last year and she told me about the MusicUnitesUS program and how she was inspired to start it in the wake of 9/11 as a way of embracing and exploring cultural difference, I almost immediately thought of Nettle," Marshall said. "Whereas residencies in the past have offered an opportunity for intercultural exchange, bringing representatives of some 'non-Western' society to share their traditions with the Brandeis community, what is wonderful about Nettle is that the group already embodies that process of encounter and exchange."
Marshall adds that audiences should "expect to hear music unlike any they've heard before: electronic beats rumbling beneath folk and pop idioms from North Africa and avant-garde cello."
According to the group's website, Nettle "melds superficially disparate genres & instrumentation into textured music that creates a new sense of common-place." The group's live shows are labeled as "intimate, beautiful, and challenging."
The Barcelona-based project unites musicians from three continents, including Moroccan violin virtuoso Abdel Rahal, Scottish cellist Jenny Jones, American producer Jace Clayton (aka Rupture), and Moroccan gnawa musician Khalid Bennaji on guembri and vocals (in Arabic and Tamazight). The musicians live in Spain and communicate in Spanish, their second language.
Nettle's albums include, "Build A Fort, Set That On Fire" (2002, The Agriculture), and "Firecamp Stories: Nettle remixed" (2004, The Agriculture).
Marshall will deliver a pre-concert talk, "Nettles, Neighbors, and Nu World Music," exploring the ways music expresses selfhood and neighborhood in our globalized cities, from 7-7:45 in the Rose Art Museum.

Location and Tickets
"Nettle: Music for a Nu World" will be held at 8 p.m. on March 21 in the Slosberg Recital Hall located on the Brandeis University campus at 415 South St. in Waltham, Mass. Tickets are $25/$15 at the door and advance tickets are $20/$10 and are available by calling 781-736-3400.  For more information on tickets
visit the Brandeis website
.
About MusicUnitesUS
MusicUnitesUS is a three-tiered program of Brandeis University that encompasses an "Intercultural Residency Series," a "Public School Education Program," and a "World Music Series." Since the program began in 2003, the mission has been to further the understanding and appreciation of diverse cultures through music. Visit the
MusicUnitesUS website
for more information.
Return to the BrandeisNOW homepage