SunDeis '09 to honor 'Simpsons' producer David Pritchard
Annual student film festival will bestow Pritchard with visionary filmmaker award for 'Captain Abu Raed'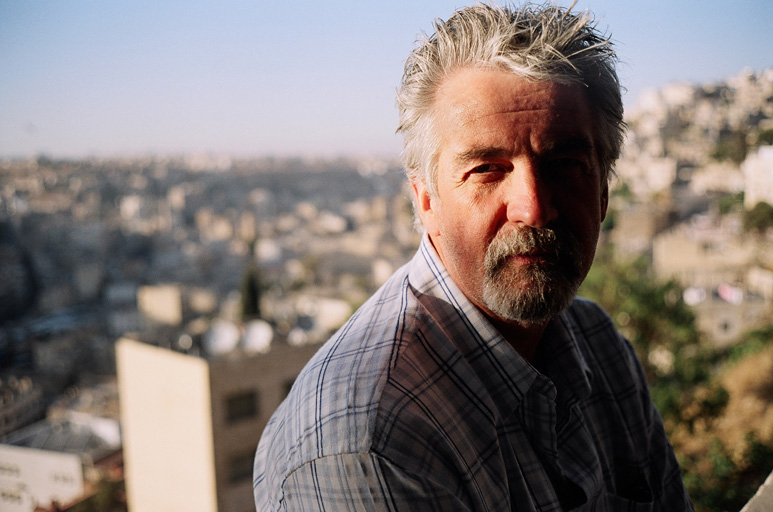 WHO:
Producer David Pritchard will receive the "Visionary Filmmaker Award" on Saturday, March 21 at the
SunDeis Film Festival
red carpet awards ceremony.
WHAT:
Brandeis University's sixth-annual student organized SunDeis Student Film Festival will recognize the best in student film as well as honor David Pritchard for his work producing "Captain Abu Raed." The project is the first independent and feature length film from Jordan in the past 50 years and the country's official submission to the Academy Awards Foreign Language Film category.
Pritchard is a five-time Emmy award-winning producer of The Simpsons, King of the Hill and Family Guy and the president of Gigapix Studios in Los Angeles.
From March 18-20, the festival will showcase as many as 30 student films, hold its second annual 48-hour film competition and provide a workshop for students interested in film careers. On Saturday, March 21st, SunDeis will hold several events, including a screening of "Captain Abu Raed" followed by a Q&A with Pritchard, an alumni and friends panel and the red carpet awards ceremony, honoring student filmmakers.
The festival offers a forum for dozens of aspiring filmmakers worldwide to showcase their work and interact with professionals who have succeeded in various sectors of the film industry, including many Brandeis alumni. The best student films are announced during the red carpet awards ceremony.
In the past, SunDeis has honored screen legends Celeste Holm, Margaret O'Brien, Patricia Neal, and the late Roy Scheider, as well as working actors like S. Epatha Merkerson and Jesse L. Martin. In 2008 the festival hosted two directors with East Coast roots - Brandeis alumnus Tony Goldwyn and Rhode Island filmmaker Michael Corrente.
On March 21 students and guests will have the opportunity to learn from professionals during the "Alumni and Friends: Clips and Conversations" event followed by a special screening of "Captain Abu Raed", beginning at 4pm, and a Q&A session with Pritchard.
SunDeis is free and open to the public. Visit www.brandeis.edu/sundeis for the latest on the SunDeis schedule.
WHEN:
March 18-21
-On March 21 screening of "Captain Abu Raed" and Q&A session with David Pritchard will begin at 4 p.m. and the awards ceremony starts at 8 p.m.
WHERE:
The "Captain Abu Raed" screening will be held in the Edie and Lew Wasserman Cinematheque (inside the Sachar International Center) on the Brandeis campus. All other SunDeis events will take place in the Shapiro Campus Center, Brandeis University, 415 South Street, Waltham, Mass.
Return to the BrandeisNOW homepage