76 students from around US and world complete 14th summer of Genesis
High-schoolers studied journalism, Judaism and Justice, world religions and the technology-society relationship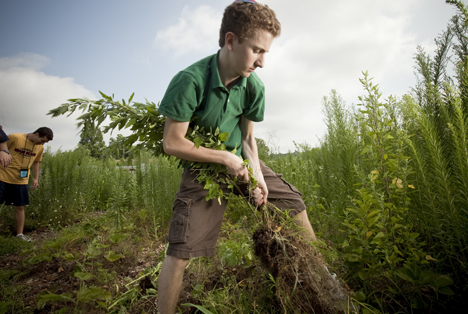 Genesis, a Brandeis University residential summer program for high school students, offers teenagers from all over the world an opportunity to take college-level courses, get a taste of campus living and explore their Jewish identity through an integrated program.
The program completed its 14th summer recently. A total of  76 participants included youth from all over the United States as well as from Israel, France, Russia, Ukraine, and Spain. The high school students enrolled in one of four courses: Journalism, Judaism and Justice, World Religions and Innovation and Revolution: The Relationship Between Technology and Society.
Outside of the courses, participants had the chance to engage in community service projects, arts workshops, Jewish learning and exploration and celebrated Shabbat as part of a diverse Jewish community.
"We had an outstanding summer," said Genesis director Dvora Goodman. "The participants learned so much from one another. They pushed themselves to try new things, and really challenged themselves on so many different levels."
Lee Gochman, a participant this summer from Dix Hills, NY added, "I would recommend it to all my friends and anyone interested in having an educational, fun, and awesome summer."
Genesis was established in 1997 with a generous grant from Steven Spielberg's Righteous Persons Foundation.  It was designed as a summer program combining Jewish studies, academics, the arts, as well as what it means to participate in a diverse community.
For more information, visit the Genesis website.
Return to the BrandeisNOW homepage