On Tuesday, consider the ethical implications of climate change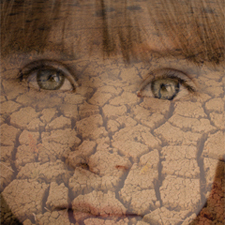 Who bears responsibility for climate change? What would motivate and inspire people to make substantive changes in the ways they live their lives?
 
A variety of perspectives on the ethical and educational challenges of climate change will be explored by faculty and students at a conference sponsored by the International Center for Ethics, Justice and Public Life on Tuesday, March 23, from 2 to 5 p.m. in Rapaporte Treasure Hall, Goldfarb Library.
 
The opening presentation will be made by Saleem Ali, associate professor of Environmental Studies at the University of Vermont and Adjunct Professor at Brown. Ali is the author of "Treasures of the Earth: Need, Greed, and a Sustainable Future."
 
Ali's book argues that simply disavowing consumption is not likely to help in planning for a resource-scarce future, given global inequality, development imperatives, and aspirations for a democratic global society. Rather than suppress the creativity and desire to discover, that often is embedded in exploring for and producing material goods—what he calls "the treasure impulse" —Ali proposes a new environmental paradigm that accepts a human need to consume "treasure" for cultural and developmental reasons, but warns of a concomitant need to conserve.
 
Tory Fair, assistant professor of sculpture in the Department of Fine Arts, will show slides of environmental installations prepared by her students, and an original film of Brandeis community members discussing their thoughts, feelings, and dilemmas about climate change will be screened.
 
Following the screening, Brandeis faculty will comment on the attitudes expressed by community members and give their own perspectives on climate change. Participants are: Michael Appell of the International Business School; Bernadette Brooten, Kraft-Hiatt Professor of Christian Studies, of Near Eastern and Judaic Studies and Women's and Gender Studies; Cristina Espinosa of the Sustainable International Development Program in The Heller School for Social Policy and Management; and Fine Arts' Fair. Brief essays on climate change written by the panelists are available here.
 
Following a period for comments and questions, Ali will make concluding remarks. His book will be on sale at a 20 percent discount at the conclusion of the program.
 
Henry F. Fischbach Professor of Chemistry Irving Epstein and Environmental Studies lecturer Charles C. Chester assisted in organizing the conference.
Return to the BrandeisNOW homepage