Gearing up for the arriving Class of 2015
The 850 incoming first-years were chosen from among 8,900 applicants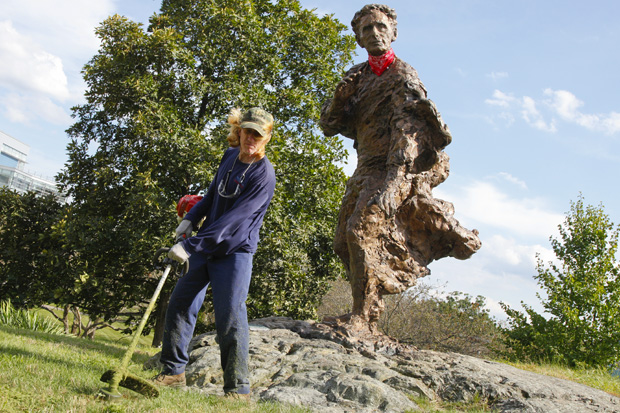 For additional orientation information:

College applications and the agonizing wait for an admissions decision are history. The Class of 2015 is here and ready. This fall, just over 860 incoming first-year students are among those chosen from more than 8,900 applicants, the most in Brandeis history. These students attended high schools in 37 different states and 33 countries, from Azerbaijan to Zimbabwe. In addition to those who will move in this weekend, an additional 108 admitted students will arrive in January as part of the Midyear cohort, bringing the total size of the class to about 970. 
 "This is an incredibly competitive class of accomplished young men and women," says Dean of Admissions Mark Spencer. "The array of talents, interests and backgrounds they bring to Brandeis is really quite astonishing."
According to Spencer, more than 90 percent of the incoming students graduated in the top quarter of their high school class. They are authors, social activists, entrepreneurs, athletes, musicians and more. One is a survivor of the genocide in Sudan. Another documented the impact of climate change in Nepal through work with the World Wildlife Fund. Yet another won the 2010 New York State men's fencing championship.
Approximately 70 percent of the class is receiving some form of financial aid.
Over the course of the coming week, a variety of programs will help new students acclimate and connect with the Brandeis community. The Orientation Core Committee, made up of five undergraduates from the Class of 2013, has been at work all summer planning the week's events.
"Everyone has worked hard to create interactive, engaging, informative programs for all the new students," says Jenny Abdou, assistant director for orientation. "We're obviously excited to have the new students join our community and have a great initial experience."​
Highlights of the week include greetings to the new students and the parents from President Fred Lawrence, a movie and lots more on the Great Lawn, "cupcakes in the quads" events for students to meet fellow residents of their housing areas, a battle of the DJs and a Boston Harbor cruise.
Faculty will join first-year students to discuss "Fun Home: A Family Tragicomic" by Alison Bechdel. The coming-of-age story is a memoir of Bechdel's family, which explores the themes of sexuality, secrecy and loyalty within a family. After small group discussions, the entire class will meet with Bechdel in the Spingold Theater Center.
Return to the BrandeisNOW homepage