Edie Wasserman, philanthropist, Brandeis supporter, dies at 95
Brandeis supporter Edie Wasserman – who along with her husband, the legendary Hollywood mogul Lew Wasserman, established the on-campus cinema that bears their name and funded several scholarships – died Aug. 18 in Beverly Hills, Calif.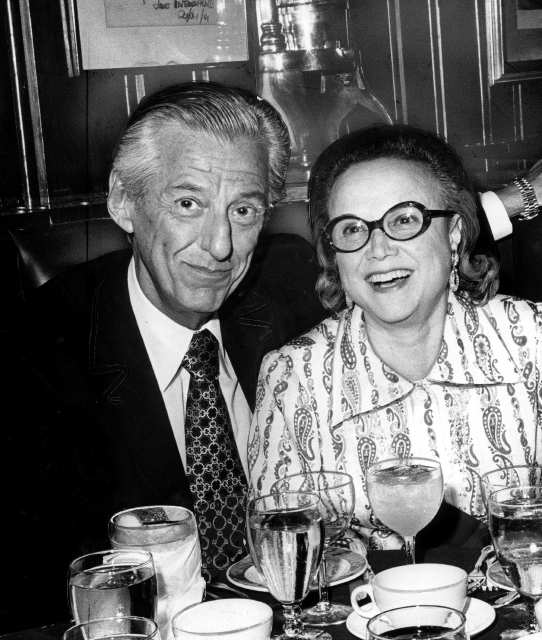 Lew and Edie Wasserman, undated photo
Mrs. Wasserman, who was 95, was known as a tireless benefactor of charitable causes, especially the Motion Picture and Television Fund. Her husband, the longtime chief executive of MCA and president of Universal Studios, died in 2002.
"She was an incredible woman, sort of once in a lifetime," Casey Wasserman, Edie's grandson, told the Los Angeles Times. "She had very strong convictions and was dogged in her pursuit of those. And they usually involved helping others."
Opened in 1998, the Wasserman Cinematheque, which is located in the Sachar International Building, is a popular site for movie screenings on the Brandeis campus. The facility features state-of-the-art display technology.
"Edie and Lew Wasserman gave a home to film and media culture on our campus," said Professor Alice Kelikian, chair of the Film, Television and Interactive Media Program. "Their generosity helped to make the Edie and Lew Wasserman Cinematheque a destination point for studios and movie-lovers alike. The theater their vision brought into being stands as an eloquent testimony to their commitment to Brandeis and to the art of film."
Return to the BrandeisNOW homepage