Talk to focus on effects on society of people who reject body norms
Former Women's Studies Research Center scholar Chris Bobel will be speaking about her book "Embodied Resistance: Challenging Norms, Breaking Rules" at 5 p.m. Thursday, Dec. 8 in Epstein Lecture Hall.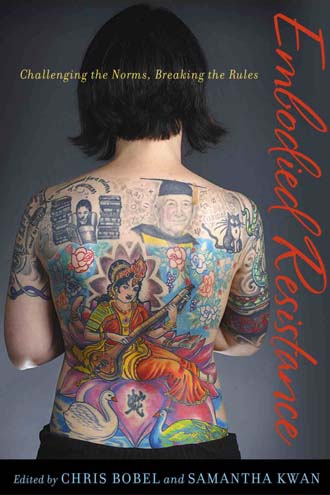 The book, which she has co-edited with Samantha Kwan, a professor of sociology at the University of Houston, combines ethnographic research, personal narratives, images and pedagogical resources that explore various dimensions of what Bobel calls "body outlaws"—those who refuse to play by the usual rules of what it means to be beautiful, attractive, proper, polite and so on.


Bobel, a WSRC scholar at Brandeis from 2006 to 2007, will talk about how the project gained momentum and will outline the findings of her years of research on the topic. She is currently an associate professor of women's studies at the University of Massachusetts at Boston.


The talk, meant to discuss the effect on society as a whole of people who refuse to conform to others' perceptions of "normal" bodies, will also include short lectures by Catherine Connell, professor of sociology at Boston University, and Esther Morris Liedof, intersex advocate and founder of MRKH.org, both of whom have contributed their own research and personal experiences to the book.

The talk will take place at Epstein Lecture Hall and is free and open to the public.
Return to the BrandeisNOW homepage