At Home with Justice Brandeis and Family
The Brandeis / Popkin Room Exhibit in the Robert D. Farber University Archives and Special Collections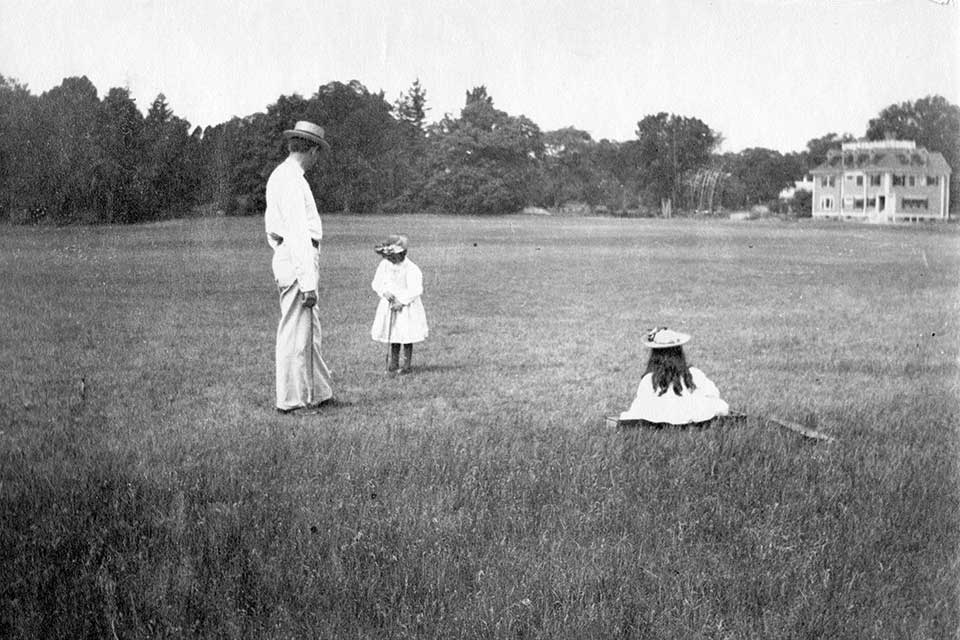 This exhibit, located in Brandeis Library, Goldfarb 1 (near Group Study rooms), displays furniture and objects from the home of Supreme Court Justice Louis D. Brandeis. It was there, in Chatham, Massachusetts, that Justice Brandeis spent summers with his beloved wife, their daughters, and their grandchildren.
We are deeply grateful to Susan Popkin Cahn, Anne Brandeis Popkin, and Louisa Brandeis Popkin–great-granddaughters of Justice Brandeis–for their thoughtful and generous donation of these furnishings and of the letters, photographs, original documents, and other research materials donated as part of this gift. The materials augment our Justice Brandeis papers that are available to researchers in Brandeis' Robert D. Farber University Archives and Special Collections department. They enrich our collections, and enhance teaching, research, and learning for the Brandeis community and beyond.
This exhibit was made possible by the generous support of the Brandeis Library and the Brandeis National Committee's Legacy of Louis: Inspiring Inquiry campaign.
Resources
For more information about Justice Brandeis, the Popkin donation, and the Louis D. Brandeis collection in University Archives and Special Collections, visit the links below.