2023 Grant Awards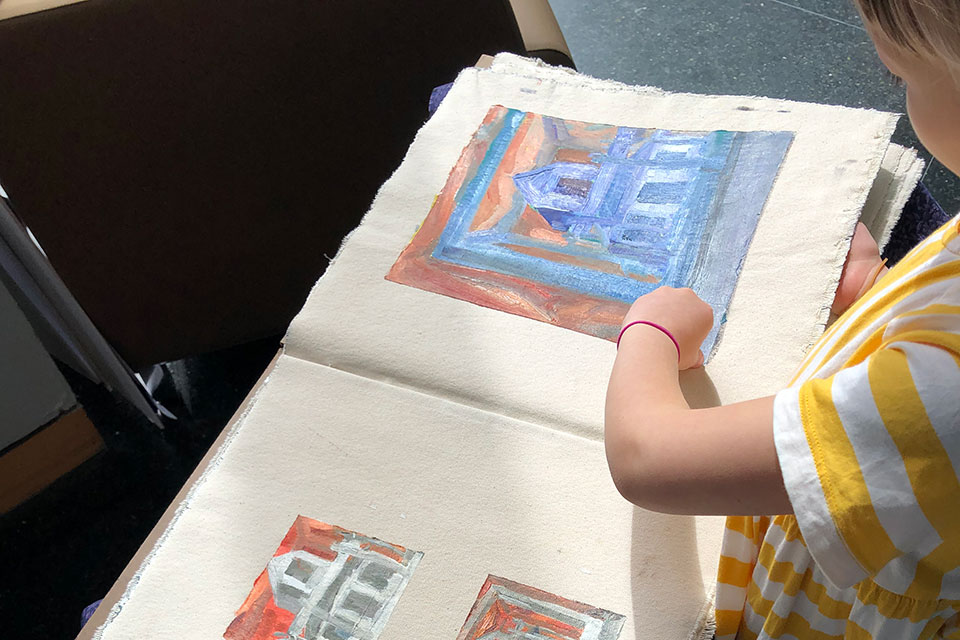 The Arts Engagement office in the Division of Creative Arts awards grants to Brandeis faculty, staff, students and alumni to support innovative new work for the Festival of the Arts that offers opportunities to create, participate, and learn about the arts.
A jury of faculty and staff evaluates grant applications on the quality and innovation of the project, and the potential for broad involvement of the Brandeis community during the festival. The following applicants received funding for the 2023 festival:
Leeza Barstein '23 and Kaija Grisham '23
"Make Environmental Zines with ZAP" — Community sessions to make and display environmental-themed zines with the Zine and Publishing Club (ZAP).
Sienna Bucu PB '23
"Visual Language of Nonviolence" — An intergenerational community workshop using silkscreen and sewing to collectively produce a banner to promote nonviolence.
Vicente Cayuela '22
"Drowned In Riches" — inyl photographic prints about the Chilean water crisis to be hung by the Rabb Steps.
Mazzi Ingram '25
"Slowing down fast fashion" — A series of beginner-friendly workshops where students will learn how to repurpose their old clothing into unique items with the goal of keeping these items out landfills.
Ofri Levinson '25
"Where the Wild Forests Are — A sculptural installation combined with photographic image
Liz Sandoval '25, Monica Claros '25, Bintou Baysmore '25
"Humanity's Dichotomy" — A graffiti mural to be exhibited on the wall at Upper Usdan.
Harvey Sugiuchi '23
"Green Street" — 3D printed models of sustainable building design.
Joshua Taylor-Klaus '23
"Harvesting Brandeis' Wastestream" — Large-scale sculpture based on discarded materials on campus.
Cheng Yu-Tung and Jingmian Gong, GSAS PhD candidates
"sotto voce" — An indoor sound installation that emulates the transmission through mycorrhizal networks among trees. Titled after a quiet voice, it offers an immersive and interactive auditory experience.