Undergraduate Departmental Representative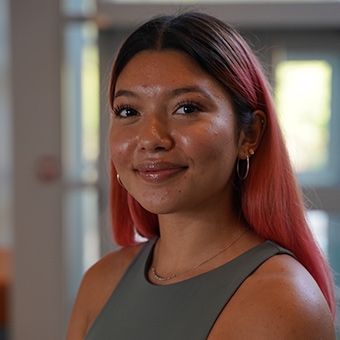 Isabelle Shiiba is a junior majoring in biological physics and minoring in mathematics. Isabelle conducts research in Professor Guillaume Duclos' laboratory, investigating the magnitude of active stress in reconstituted biological materials. She is also starting a Physics/Biophysics Club with her peers in the 2022-2023 academic year, and hopes to develop a more inclusive physics community at Brandeis. Isabelle is a Posse Scholar from Queens, New York City, and is a die -hard Mets fan. In her free time, she loves to travel. Isabelle is excited to be the biophysics UDR and encourages fellow students to ask any questions about the major, UDR events, research and more!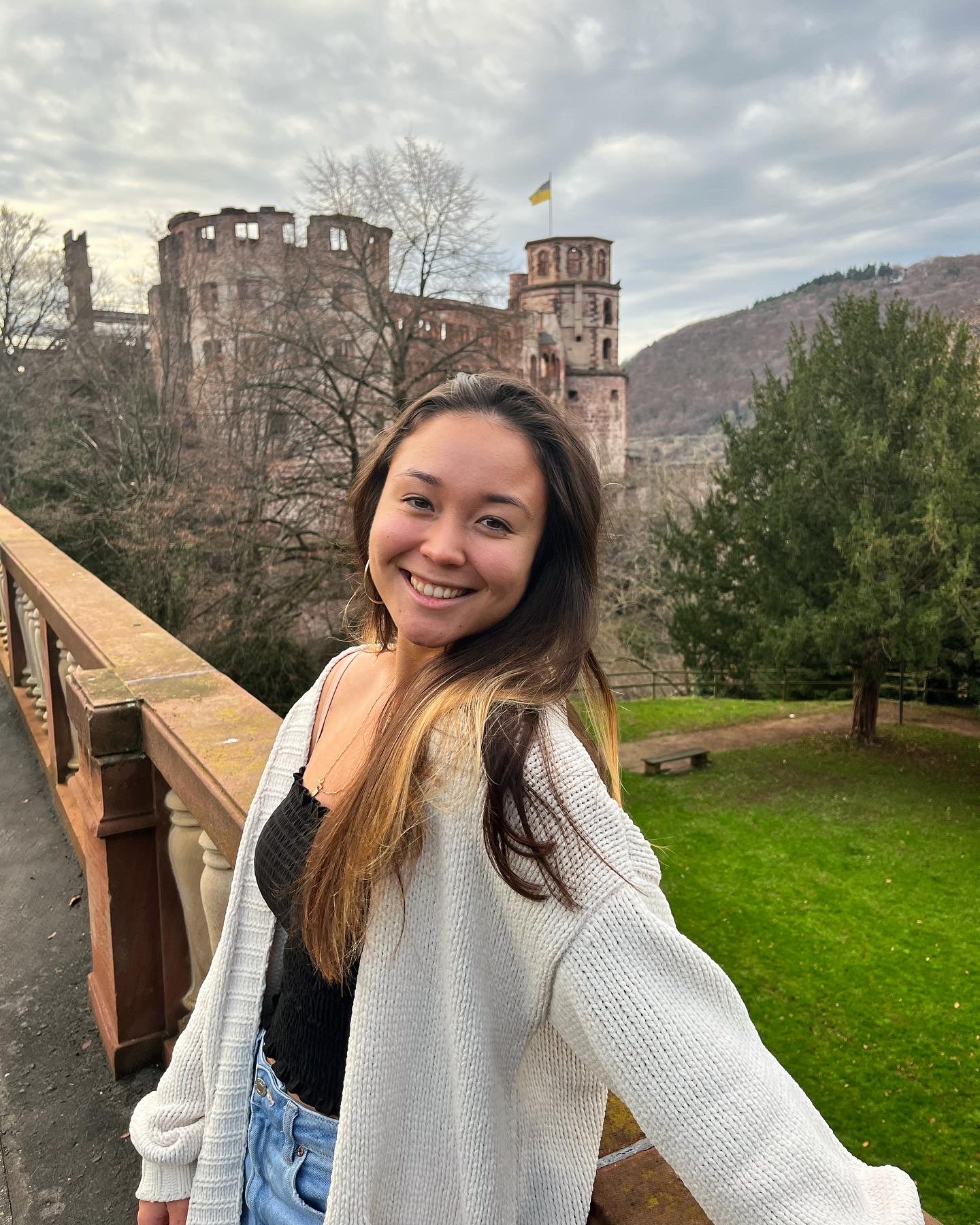 Sabrina Loui is a sophomore at Brandeis majoring in biological physics and minoring in psychology. She is very interested in the intersection between physics and human biology on both the micro (DNA origami) and macro scale (muscle/body movement) and is excited to do research in the Rogers lab. Sabrina is from Honolulu, Hawaii, and plays on the Brandeis varsity tennis team. She enjoys singing, dancing and reading in her free time. Sabrina is incredibly excited to be a bio-physics UDR. Please feel free to contact her with any questions!